Carer's Travel Scholarship
Attending conferences is an important part of a researcher's career. They provide an opportunity to disseminate research findings and initiate and nurture collaborations. They are also considered a measure of a researcher's output by employers and grant bodies. Once women have children it becomes a lot harder for them to attend conferences both physically and financially.
The Franklin Women Carer's Travel Scholarship provides financial support to assist in the care of children while you attend a national or international conference. This can be used in whatever way is best for your personal circumstances, for example, to fund a companion to join you or additional days of childcare.
Scholarship rounds, application guidelines and the application form are found below.
Carer's Travel Scholarship application guidelines
Carer's Scholarship application form 2016
Round 1 – For conference travel between 1st January and 30th June 2016. Applications open January 2016 and close Friday 11th March 2016 (close of business).
Round 2 – For conference travel between 1st July and 31st December 2016. Applications open July 2016 and close Friday 12th August 2016 (close of business).
To be eligible you must:
Have a poster or oral abstract accepted for a national or international conference in 2016.
Have already acquired some or all funding for your personal conference attendance (e.g. your conference registration, flights etc)
Be currently employed, or enrolled as a PhD student, in the health and medical research field at a university or research institute in Australia (or on institute-approved parental leave)
Be the primary carer of one or more children under 5 years of age
Be a full or student member of Franklin Women at the time of applying
Have not previously received a Franklin Women travel scholarship
Contribute to a Franklin Women blog or newsletter on conclusion of the travel
Any enquires can be made via hello@franklinwomen.com.au.
2015 Recipient – Dr Willa Huston
It is with great excitement that we announce Dr Wilhelmina (Willa) Huston as the inaugural recipient of the Franklin Women Carer's Travel Scholarship. 
Willa is a senior lecturer and researcher at the Institute of Health and Biomedical Innovation at Queensland University of Technology. Her research interests are in the molecular microbiology of the human intracellular pathogen Chlamydia, and how we can better understand the pathogenesis mechanisms of this organism leading to better treatment and diagnosis. Her research is especially focused on how Chlamydia can cause tubal infertility, and how we can better diagnose and manage this for women who present with tubal infertility for IVF treatment. Completing her PhD 11 years ago, Willa has worked towards forging a career as an independent health and medical researcher in this field, acquiring NHMRC and external funding to support a team of 7 researchers. She is also the proud mother to two young children (one who arrived this year!), who she cares for with her husband.
The Franklin Women Carer's Travel Scholarship will go towards assisting Willa attend the 2015 ESCCAR International Congress on Rickettsia and other Intracellular Bacteria, to be held June 13-16 in Switzerland by contributing to childcare costs while she is away. This is Willa's first invitation to deliver a plenary lecture at an international conference and is a key aspect of her research track record, important for grant and fellowship applications, as it demonstrates that her scientific contributions are internationally recognised. We are so happy to be able to provide financial support to make it just a little bit easier for Willa to attend this conference at such an important time for her professionally but also personally . We are very proud to have talented researchers like Willa as part of the Franklin Women community.
If you want to make your upcoming conference more parent friendly, follow the lead of others who offer parent viewing rooms. For information on how to encourage gender diversity among conference speakers read the insightful posts by Professor Jenny Martin. 
From Willa…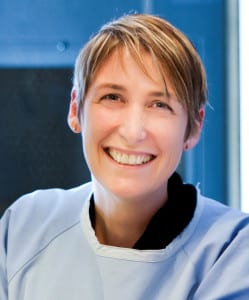 The Franklin Women Carer's Travel Scholarship will make a huge difference to me. The opportunity to present my research and network within the intracellular pathogenesis field internationally is really amazing and despite having a new baby to take with me, I was so keen to attend as it is important for my career. However, funding my baby's travel and caring arrangements was a very intimidating thought for our household budget. I was unable to identify any reputable childcare service where the conference was being held so I am bringing my sister- in-law from Emerald (also a mum!) with me to help care for my 4 month old baby at the conference and my husband will have caring responsibilities for my 2 year old who will be staying at home. I feel so lucky to have the family support to allow me to attend this conference with my baby, and the Franklin Women Carers Travel Scholarship will make a huge difference in making this feasible for me. I know that my story is not unique and we all juggle and rely on our partners, families, and friends to manage family responsibilities and careers so I also hope that this award will raise awareness with all of the institutions that this kind of support could be one of the many schemes that they could offer for fairly low budget that would make a big difference to the career progression of women in STEM. Congratulations Franklin Women for leading the way! I am so grateful to be this year's recipient!
You can connect with Willa on Twitter (@willaonthego)