We are handing over our blog to women working in the health and medical research field so they can share their personal and professional stories with us. This is a way to get to know other Franklin Women, learn about different health and medical research related careers (not just academia!) and promote the great contributions women make to the health and medical research field every single day! We will also use our blog as a way to share with you other important tit-bits as they come our way.
To see posts made by each of the authors, click on their name from the list to the left.
Franklin Women is very lucky to have a dedicated team of health researchers from around Sydney who volunteer to be a part of the FW NSW Peer Advisory Committee. You will know them if you are a regular at our events as they are the ones (in the very trendy FW polo shirts) making things happen. The Peer Advisory Committee meet monthly to talk about the organisation's day-to-day activities, such as planning upcoming events, reviewing scholarship applications, newsletter content, career blogs … where we went on the weekend, etc., etc. We also try and leave time for some 'bigger picture' thinking but it always seems to get rolled over to next month's agenda as there is just too much else to do.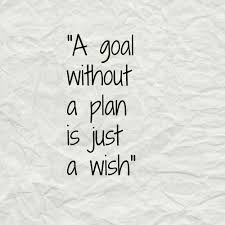 We started this year with the realisation that, although FW has achieved so much, we wanted to do more and we wanted to do more really well. We all agreed that protecting some time for strategic thinking was too important to not be made a priority. Having this realisation was one thing, but to actually make it happen we needed some help (all we knew about organisational strategic planning was that it would involve some butcher's paper and coloured pens). Elizabeth Foley, former CEO of Research Australia, and her husband Stephen Emmett, a management consultant specialising in strategic planning, board training and executive career coaching, came to our rescue and in February FW had its first strategic planning day. We found the whole process really valuable so we want to tell you a little bit about it - what we did, some of the outcomes for our FW community and some tips you might be able to make use of yourself.
So, what does one do at a strategic planning day?
To start the day FW founder, Melina, gave an overview of the current status of the organisation (which really appealed to our scientific side – lots of numbers); for example, how many women have joined the Franklin Women community, what career stage and organisations they are from, etc.
We also took the time to review our organisational 'Mission', 'Aims' and 'Values'. This was important to do because it has been over a year since we launched and things have evolved as we have grown. (Want to know the difference between each of these concepts? A useful resource is here)
One of the aims of the day was to acknoweldge the successes we have had but also to identify what has not been done so well and could be improved. This involved doing a SWOT (strengths, weakness, opportunities and threats) analysis. This was a large part of the day. (You can find some examples and template here)
Lastly, all of the day's discussions were brought together to identify goals for the next 1–3 years, which we then distilled out further into tangible actions. This was the hard part and where the value of having an external facilitator really was apparent.
What tips did we pick up from the day?
Set the rules of engagement at the beginning of the session; from the role of the facilitators and participants, to making sure everyone feels welcome to share all ideas. There is no such thing as a bad idea at a strategic planning day!
If you have the contacts/resources to have someone experienced and external facilitate the day – do it. Elizabeth and Stephen always kept us on track and offered great external perspectives on our thinking.
Stay high-level. Many times during the day we would get distracted with the operational/ practicalities of things (i.e. how to do them) but that was not the point of the day.
Numbers are great (and easy) to report on but it is also important to dedicate time to the qualitative side – what is at the 'heart' of the organisation and what are its core values. Although much harder to do, it really does underpin everything else.
Be sure to have regular breaks (more towards the end of the day), which involve lots of food and tea served in the loveliest of teacups.
What does it all mean for FW?
We happily reflected on how much more is being done to support women in science in Australia since FW launched in 2014. We took the strategic planning day as an opportunity to clearly identify where FW is adding value in this space. This is a framework we will use when planning our future initiatives to make sure we continue to fill gaps in supporting women in health research careers while complementing (not duplicating) other national and local initiatives. This is particularly important as we are run by volunteers and have limited resources so every event or activity we choose to progress comes at an opportunity cost.
We acknowledged that to grow as an organisation and to offer the quality initiatives that we feel women in health research deserve, we need to consider additional revenue models above and beyond memberships in coming months, such as building partnerships with like-minded organisations.
Some of the more tangible actions from the day included:

Survey our members to ensure our events and initiatives continue to meet their needs. It is the support of our members that has got us this far and we want to make sure we continue to make a difference in their careers.
To develop and seek feedback on a mentoring program for women in health research careers which utilises the diversity of the women who are part of the FW community.
Update our organisational 'Mission' so that it reflects where we are now and where we are heading.
Feedback to the FW community about our strategic planning day and its main outcomes – which we hope we are doing through this blog!
Not only was the planning day a success for Franklin Women as an organisation, it was also a nice reminder for us all on how this type of big picture thinking is important for our research teams or even for us as individuals. Have you thought about giving yourself a day to just think about your own career strategy – what is your direction, and what should you prioritise to help you get there? Maybe now is the time to think about strategic thinking....