We are handing over our blog to women working in the health and medical research field so they can share their personal and professional stories with us. This is a way to get to know other Franklin Women, learn about different health and medical research related careers (not just academia!) and promote the great contributions women make to the health and medical research field every single day! We will also use our blog as a way to share with you other important tit-bits as they come our way.
To see posts made by each of the authors, click on their name from the list to the left.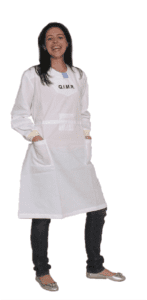 If you have spent any time in the twittersphere lately you may have come across the NatureJobs social media campaign #ScientistOnTheMove. The aim of this campaign is to demonstrate and promote the mobility of science i.e. the different jobs out there for those with traditional science training. Talking about the different careers outside of academia that value the skills acquired through science PhD training is something I am very passionate about. It was actually one of the main inspirations for Franklin Women. Hence, when I came across the shout out from Nature on twitter for scientists who have made a move from academia, I put my hand up! In their latest blog post NatureJobs showcased 4 researchers who have transitioned into non-academic roles (but still in science), and I am one of them (hoorah!). You can read the post here. They also put together a storify where you can see all the tweets using the ScientistOnTheMove hashtag to follow the conversation.
The NatureJobs blog gives you a snap shot of each of these researchers and their career moves but I thought some might be interested in the nitty gritties. So below I have copied my full responses to NatureJobs that go into where I started, where I am now, and all the factors that contributed to what happened in between. Although it was extremely hard at the time, I am now proud of my achievements since leaving academia and hope others might relate to my personal journey (though acknowledge many are on a completely different journey, and won't).