Our Roving Reporter Clare Watson chats to Elizabeth Finkel, editor-in-chief of popular science publication COSMOS, about her current role and career journey which started out in the lab!
Clare: Elizabeth, you have had an exciting career journey, from lab-based research to founding a popular science publication that's been in print (and online) for more than a decade now. What is your current role and what does a normal day look like for you in this role?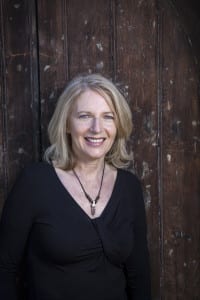 Elizabeth: I've been editor-in-chief now at COSMOS magazine for three years. Until this year I was pretty intimately involved with both producing the online [content] and the magazine but now I just focus on the magazine.
I think of the cycle of the magazine as a bit like a pregnancy and I divide it up into three trimesters. In the first trimester I pick the stories together with my other editors. We look for a balance of stories across the sciences and also think about what the cover story could be and what cover [image] could go with it. I'll sit down with the art director and we'll start conceptualising what sort of artwork will go with each of the four features. That's part of the character of COSMOS, to make the science very graphic and use wonderful images.
The second trimester usually sees me beavering away at the editing, which generally involves quite a bit of to-and-fro with the writers. Third trimester I read the first proofs. I make changes and sharpen things up. I see if I'm happy with the pictures and I put on the captions. (Captions have to be like little Tweets. They have to stand on their own.) Things can get pretty tense in the third trimester because we're really trying to meet the deadline – often we are behind the deadline – and I lose sleep but in the end we come through!
My immediate staff is relatively small: the art director, the news editor, the deputy news editor, but it is great fun working with them. We've also got some wonderful regular contributors who I enjoy immensely.
Clare: What have you enjoyed most in your day today?
Elizabeth: As it happens, one of our regular feature writers is writing a story for us on cancer immunotherapy. We just had a very good to-and-fro this morning, sharpening the ideas and shaping her story. It's not an easy process working with me as an editor: I'm a nice person but I'm a tough editor. My ten years of being a scientist has ingrained me with a determination to research things to the nth degree. I also want to tell a story and nothing will twist my guts more than somebody that I meet who hasn't understood something I've written or that they've read in COSMOS magazine. I really want people to understand and enjoy what they read in COSMOS, and to be excited and enthralled by it.
Clare: Before this, you were a researcher at the University of Melbourne and a postdoc at the University of California. What was your area of research and are there any stand out highlights from your career as a researcher?
Elizabeth: I did my PhD in the field of bone endocrinology. My thesis was a study of the vitamin D receptor; it was fairly dull but it exposed me to a lot of interesting ideas about how hormones work. That was what most fascinated me: that hormones were signals that were turning genes on and off. My PhD thesis was a springboard to go and do research overseas. [I was] all ready to go to a lab in Texas … and then I met my future husband: Alan. We very quickly decided we were made for each other. Alan wanted to go to America too but he didn't think Texas would be the right place for [his company]. He asked me if I could get a postdoc on either the east or the west coast, and that's how we ended up in San Francisco. More...