Our Roving Reporter Clare Watson chats to Dessi Mladenova, Research Officer in the RNA Biology and Plasticity Lab at the Garvan Institute of Medical Research, about her career journey starting off as a lab-based scientist and now as a bioinformatics researcher.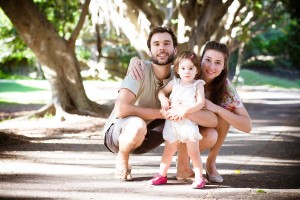 Clare: Dessi, you've forged an exciting career in the exponentially growing field of bioinformatics after completing your doctoral training in lab-based research. What is your current role and what does a normal day look like for you in this role?
Dessi: My current role is to study the genetic components that are important for cognition. In particular, I study a mysterious mechanism called RNA editing that has the power to edit or override the information hardwired in the genome. This mechanism of editing the genome may have played an important role in the evolution of human cognition and could be the secret to our higher cognitive capacity – at least this is my boss's theory. This is because this mechanism allows the genome to be plastic and pliable in quick response to environmental stimuli, just like the human brain is very plastic and constantly changing.
On a daily basis, I open my computer and use bioinformatics tools to answer different questions. These tools allow me to make sense of an enormous amount of data, generated with the next generation sequencing technology. I spend my days writing computer code, in order to interact with the bioinformatics tools from the command line, but a big proportion of my day is dedicated to learning how to code because I am very new in the field. It has been like doing a second PhD, really!
Because of my wet lab background I can also go back in the lab and perform experiments to validate the findings from what we call the 'dry lab' or the computer.
Clare: What have you enjoyed most in your day today?
Dessi: Today I really enjoyed being in the wet lab and doing a lot of pipetting – it was my meditation for the day because I had to focus! Our group lab meetings are always a favourite part of my week too, because we talk about big science and big questions.
Clare: You mentioned earlier you needed to learn to code in your current role. Did you need to complete any additional training specifically to move into bioinformatics or was it simply a natural progression of your research?
Dessi: It was a natural progression but my husband would tell you that I am a complete computer illiterate. When I moved into bioinformatics I had no understanding of the computer environment and high performance computing. I still don't have in-depth understanding. I just taught myself very practical basic coding skills. I also attended numerous one-day bioinformatics courses conducted by QFAB (Queensland Facility for Advanced Bioinformatics). They organise these wonderful events to help researchers transition into bioinformatics. I have also had a lot of support from my bioinformatician colleagues. I guess I found myself in the right environment at the right time. More...