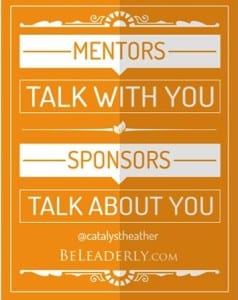 Our mentoring breakfast in September was one of our most successful events yet with over 120 women in diverse health research careers joining us for breakfast at the QVB Tea Rooms. The aim of the morning was to start the conversation on how mentoring, sponsorship and even career coaching could play a larger part in the career progression for women in our field. And thanks to our guest speaker, leadership consultant Maud Lindley, our panel and our invited table mentors, that is exactly what happened. By the end of the morning we all left the room with the courage to go out and ask our dream mentor for coffee.
For Franklin Women, we also wanted to use this event to better understand how career development relationships, like mentors–mentees, are being utilised by women in our field and find out if their was more that can be done to facilitate this. We asked those who attended our breakfast to complete a small survey about just this and we thought you would be interested in the responses.
So what did we find? More...