Our Roving Reporter Clare Watson chats to Heather Catchpole, Head of Content & Co-founder of Refraction Media, about her career journey which, like many of us, started with an undergraduate science degree.
Clare: Heather, your latest pursuit is an exciting new venture in science publishing – so let's start there. What is your current role and what does a normal day look like for you?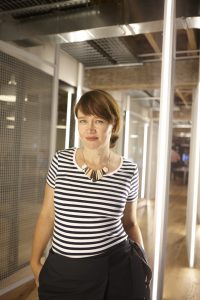 Heather: In my current role as Head of Content at Refraction Media, I can be doing anything from editing magazines to creating new programs for educators, to making videos or driving my own business growth by finding ways to increase the audience that we reach. I also have to stay on top of science and health as a subject.
At Refraction Media, we do a combination of custom publishing and publishing of our own products. We are really proud of the 'Careers with STEM' (Science, technology, engineering and mathematics) series, which we started in 2014 with the support of Google – 'Careers with Code' was the first magazine that we did. That year, we knocked on a lot of doors and told everyone that we thought we had a really great idea to promote computer science careers to students with the point of difference being that we would talk about computer science plus 'x': computer science plus your passion or another field, or a world changing goal that you have. So we're looking at finding those careers which are at the intersection of a couple of different fields.
In the next year we decided that the narrative of combining, not just computer science, but all STEM subjects with another field is really relevant to the careers that students might be expected to have in 5 or 10 years. We think those intersections are where the jobs are going to be created and where the innovations are going to happen. We decided to create a 'Careers with Science' and a 'Careers with Engineering' as our own publications without any major funding.
Clare: What have you enjoyed most in your day today?
Heather: My day is so varied. Just in the last hour I spent some time talking to a STEM teacher at an all-girls school in Sydney, followed by talking to an animation specialist in Malaysia. So I sit in between the audience and the content creators. I really love being at that interface, being the one who can talk to people about how to create content and also talk to the audience about what their needs are, what their interests are and what they most want to find out about STEM. More...