Our Roving Reporter Clare Watson chats to Lorraine Chantrill, Honorary Research Fellow, The Kinghorn Cancer Centre at the Garvan Institute of Medical Research, and Senior Staff Specialist Medical Oncology, Clinical Lead, Oncology Clinical Trials, St Vincent's Hospital.
Clare: Lorraine, you've forged an exciting career in translational medical research and you are applying your oncology training to clinical trials. What is your current role and what does a normal day look like for you in this role?
Lorraine: My main job is as a practising medical oncologist but what I really love doing is trying to combine that with translational medicine and the best way I can do that currently is within clinical trials. Clinical trials in oncology are often testing new treatments but increasingly we are also collecting tumour specimens from patients and looking for biomarkers that might predict response to those treatments – that's really exciting.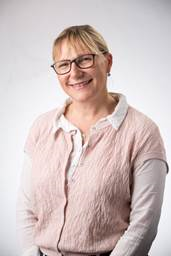 In terms of my average day, it's quite variable because my clinical work is very different day-to-day to the translational work. As well as seeing patients in the hospital or in the clinic, I manage the clinical trials department [at St Vincent's Hospital] to make sure all the trials are running properly. Often they need input from me with start-up visits for new trials, for example.
I also maintain a research interest in the Australian Pancreatic Cancer Genome Initiative. I meet with the group every fortnight to assist with ongoing action items and projects. I don't at the moment do any bench work myself; it's more about directing ideas on translational research into projects for the scientists I work alongside.
The part of my job that I enjoy the most is the research part – but it is also the part which can be the most frustrating in the sense that I actually feel like I fail most of the time. Doing research in cancer that translates into actionable changes and results in improvement in patient health is really challenging. But it has happened in other diseases and it is happening incrementally in pancreas cancer. I like to quote J.K Rowling about the fringe benefits of failure. As some people will know, we ran a clinical trial in pancreas cancer that didn't work but I think it's important to capitalise on the learnings from failing to do something properly. More...