Our Roving Reporter Clare Watson chats to Megan Downie, Assistant Director, Research Investment Section, Health and Medical Research Branch, Commonwealth Department of Health, about her career journey which started out as a lab-based scientist.
Clare: Megan, let's start with your current role, which is within the Research Investment Section at the Department of Health. What does a normal day look like for you in this role? What have you enjoyed most in your day today?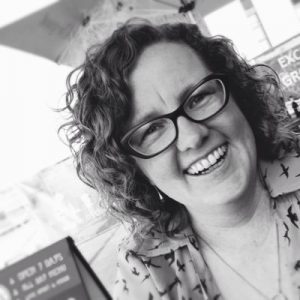 Megan: The research investment section [of the Department of Health] looks after a couple of new measures from the government for investment into health and medical research. Our role is to develop the policy that will underlie those programs. We also prepare briefings and documents for the health minister among other things.
The great thing about my role is that there is no normal day. I could be in the office drafting correspondence, or I could be at meetings, or we've just concluded a roadshow around the country. I think that's what I probably most enjoy about it: you never know quite what is going to happen. The most exciting days are the days where you've been productive but it was all spur of the moment, reactive issues rather than what you had planned.
The mix of people that I deal with on a day-to-day basis is really interesting. I interact with other officers, and with other people in the Australian Government: policy people, program people or legal professionals, for example. A lot of my stakeholders in this role are people in academia, in health and medical research, and also industry. I'm always meeting very impressive people, who are science heroes and I get to meet them in the flesh – it's really exciting!
Clare: Before you started working for the Department of Health, you completed your PhD at the Australian National University where you were studying the malaria parasite followed by several postdoc positions. What was a highlight for you from your time in the lab and is there anything you miss?
Megan: I miss the feeling you get when you've got the results in from an experiment and it's worked fantastically. And I miss playing with data actually – that was always fun. I don't think I have a single highlight from my time in the lab. I miss the opportunities you have during a PhD, and during postdocs, to completely own what you're working on and to follow your passion rather than doing what was strategically necessary. I don't think I realised in my PhD how valuable that time was. More...