Our Roving Reporter Clare Watson chats to Melanie Thomson, General Manager of Education, Skills and Events, at MTPConnect. Melanie tells us about her current role and her transition from academia.
Clare: Mel, you've recently started a new role at MTPConnect which sounds like a lot of fun – congratulations! Can you tell us about your current role and what a normal day looks like for you?
Mel: MTPConnect is a non-profit medical-technology (med-tech), biotech and pharma industry growth centre, one of the six federal government-funded growth centres that have been set up under the national innovation and science agenda so we're a start-up ourselves. I've gone from a tenured position in academia to working in a start-up; it has been really exciting to make that leap.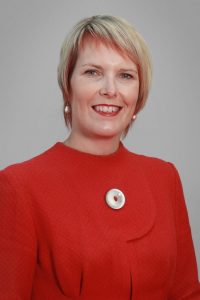 My current role as the general manager of education, skills and events is, in part, to make sure that the current courses and training offered around the country are meeting the mission that we have – to help to grow the med-tech, biotech and pharma ecosystem here in Australia. By education, we mean the whole spectrum: from tradies who work as contractors for pharmaceutical manufacturers and have to understand what a clean room is, to VET courses and skills competency training for people who actually work in manufacturing, all the way through to undergraduate and postgraduate degrees, and into early career research scenarios.
We also try to teach early career researchers industry-relevant skills so that they can engage more appropriately outside academia. The focus is to help people coming through education pathways and who become bench researchers to learn the business side of things and entrepreneurialism to develop a med-tech or pharmaceutical (pharma) product.
I also run events, like recently the MedTech Mingle. It's a student industry speed dating event where we invite companies who are interested in having a student intern work with them. There's a thirst out there with the students that are interested in getting that industry experience, which is great – we had over 200 students attend! It means the message that you can do other things outside of academic science is getting through – but we haven't quite developed the ecosystem to support that zeitgeist. More...