As I mentioned in my last blog, I was a medical research scientist in my previous life. After completing a science degree at UQ, the natural progression for me was to shuffle through the honours-PhD pathway (is there any other??). I didn't mind because I only liked science and I had no idea what else I would do anyway. To be honest, I didn't really even know what a PhD entailed when I started it. But nevertheless, thanks to a relatively successful honours project in a great lab, led by a supportive lab head, I decided to embark on a PhD researching novel vaccine strategies for group A streptococcus  (a bacterium which causes a sore throat, but also some nasty invasive infections and post-infectious sequelae).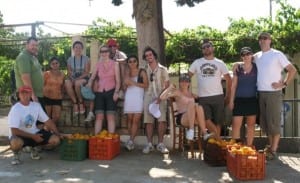 My PhD took four years to complete and I was very fortunate to have some wonderful highs (and some pretty crappy lows...why is biology so unpredictable?). The highs included being part of a team who's research had the potential for bigger picture public health impact. The scientific endeavour of wanting to understand how things work wasn't enough to keep me motivated, I needed a project that had wider applicability and mine did. Also, being based off-campus at the Queensland Institute of Medical Research made me feel less like a student and more part of the real word. I loved the people in our lab. Our work environment was fun, we worked hard but played a lot and my lab mates became extended family to me. I was also very lucky to receive some funding through the Cooperative Research Centre for Vaccine Technology and through them I was exposed to different opportunities such as their sabbatical program. As part of this program I took three months of out my PhD to gain experience in a science related job outside of academia. I took the opportunity to work at a local science communication company which gave me new skills, new connections and opened my eyes to other ways to make a contribution to the health and medical research field. I brought back with me a passion for science communication and health advocacy wanting to share with anyone and everyone the amazing stuff scientists do on a day-to-day basis.
I remained in my PhD lab for a year or so as a post-doc which took me to India for a month (where I ate my body weight in masala dosas). It wasn't long after when I stated to think seriously about what I was going to be when I grow up. I was faced with the decision, do I jump on the NHMRC grant bandwagon or do something else? It took a lot of soul searching for me to decide that I didn't want put in a grant (ever), even thought this made me feel like I was a failure scientist. What made it even harder was that I felt that all my peers were thinking the same thing about me. But I could see there is no way that all of us early career researchers could progress through the grant system and end up successful lab heads. That was just reality. While I loved the science and would have liked to try my hand at a academic research career, I felt I had other skills which I could combine with my science know-how in my next job. I thought that making the decision was the hard part, but next I had to find what that next job would be. I had my non-negotiable (it had to be in infectious diseases/immunisation) but otherwise I was keen to see what was out there. I put lots of feelers out and after 7 months of looking I was asked to Sydney for an interview at NCIRS and shortly after started there as a Research Officer (you would know all about what I do at NCIRS from my last blog post...).
Am I glad I made the jump? Yes... was it scary? Hell yes. But sometimes you have to follow your heart and have faith you'll end up on the right path. I've come to the realisation that what is right path for you, isn't necessary the right path for everyone else, and that is ok.