We are excited to host a special edition of our yearly In Conversation event, this year dedicated to sharing the career journey and learnings of three future leaders in the health and medical research sector.
Inspired by the new film, The Leadership, which follows the inaugural year of the ground breaking leadership program – Homeward Bound – we are thrilled to have three HB Program Alumnae join us for an evening of frank and fearless conversation about leadership aspirations for women in our sector.
ABC journalist, Meredith Griffiths, will be sitting on the virtual 'Zoom couch' with Rachelle Balez, Dr Sarah Charnaud (and one more amazing researcher to come!) to chat about their career journeys, why they chose to participate in an intensive leadership program, and what they learnt about the qualities of a good leader – both in themselves and among others – while on it.
Your ticket also gives you advanced access to The Leadership ahead of its release in cinemas, providing an insight into the experience these women embarked on as well as the complexities of leadership, no matter who you are. You will be able to watch the film at any time/place that suits you, between 25th September and 30th September. We know that life is a juggle right now, so while the conversations on the evening will touch on themes from the film, viewing is not essential. Check out the trailer here.
Panel
Rachelle Balez,  @chellebalez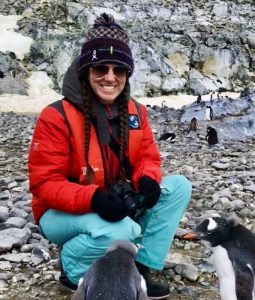 Rachelle thinks science and art are two sides of the same coin, as they both use curiosity and creativity to understand the world. After obtaining a Bachelor of Advanced Science (Hons I) and Bachelor of Creative Arts at the University of Wollongong, Rachelle is currently completing her PhD at the Illawarra Health and Medical Research Institute. Her research is focused Alzheimer's disease where she transforms patient skin cells into brain cells to model the disease in a dish. Beyond research, Rachelle is driven to promote diversity and equality in STEMM and has held the role of student representative on the national council for the Australasian Neuroscience Society and is an alumna of Homeward Bound, a global women in science leadership initiative.
Dr Sarah Charnaud, @Sarahcharnaud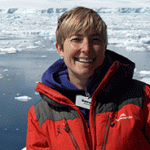 Sarah is an infectious diseases researcher specialising in malaria. She has worked in a number of different fields including drug discovery, basic cell biology, biochemistry, genetics and epidemiology all to a common goal of one day eradicating the disease. She is driven by a desire to see equity in health outcomes no matter where someone lives after having seen the differences between England and Zimbabawe at a young age. She has worked towards promoting equality also within the research sector including by mentoring students different from herself, building a grant mentoring program for women as part of Women in Science Parkville Precinct (WiSPP), and co-presenting a radio show on JOY.  Sarah has recently had a child and moved to Switzerland for family reasons.
A/Prof Melody Ding, @DrMelodyDing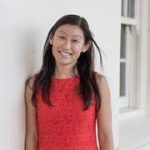 Melody is an epidemiologist and population behavioural scientist, working at the intersection of physical activity, epidemiology and chronic disease prevention. In 2012, she received a PhD from the Joint Doctoral Program in Public Health at the University of California San Diego and San Diego State University in the USA. Melody is passionate about and committed to improving population health through epidemiological research and behavioural change. At an early stage of her career, Melody has published around 100 peer reviewed papers, including in top ranked journals such as the Lancet, Nature Climate Change, and PLOS Medicine. In 2016, she led a team of top researchers in the field in launching a successful Lancet series on physical activity. Many of her studies have contributed to informing the public about healthy living through wide media coverage around the world.
Our host Meredith Griffiths @meremuses 
Meredith has been a TV and radio journalist for 15 years, mainly with the ABC but also with the BBC in London. She has specialised in health and science news and investigations and was recently appointed Deputy Planning Editor for ABC News. She is passionate about developing career opportunities for women and has been the host of our previous In Conversation events with Dr Melina Georgousakis, Elizabeth Koff, and Jenny Martin.
A shout out to The Leadership for partnering with us to deliver this event

Location
Your place
Date/Time
Date(s) - 29/09/2020
7:30 pm - 9:00 pm
Instructions to join the virtual event and to view the movie will be circulated closer to the event.
Spaces Available
6
iCalendar
iCal
Categories No Categories
Bookings
The first time you register for an event, an account will automatically be created for you. (This is a non-member account). A username and password will be emailed to you. This allows you to manage your event bookings.
If you are already a Member or have previously booked an event, please login to your account prior to purchasing tickets. (To become a Member, see our Join us page).
(Franklin Women's Paypal account is registered under Biotalk Pty Ltd)