The term mentoring is being mentioned a lot of late, partnered with the message that it is very important for women in their careers. But what actually is 'mentoring'? How different it is to other concepts such as 'sponsorship' and 'career coaching'? And what are the ways you can approach mentor–mentee relationships in your career?
We have invited Bianca Havas from Serendis Leadership Consulting to answer these questions for us. Bianca is an Executive Coach who is an expert in professional development relationships, responsible for delivering successful mentoring programs for women across a range of sectors. But, we also know how important it is to learn from the experiences of other women in our field. So, we are excited that some talented women in leadership positions across the health and medical research sector will also be joining us as 'table mentors' for the morning. They will generously share with attendees their own experiences with mentoring and any lessons they have learnt along the way.
Whether you are on the look out for a mentor, have a mentor but need guidance on building effective mentor–mentee relationships, or you are being asked to mentor others, we hope to see you for breakfast at Merewether Surfhouse for what is bound to be an inspiring, practical and delicious start to your day!
Guest Speaker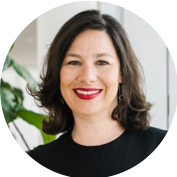 Bianca is a Director at Serendis, a leadership consultancy with specialised experience in professional development and coaching in a range of industry sectors and particular expertise in diversity and inclusion Leadership consultancy. Her breadth of skills as a facilitator and program director were developed over twenty years working in both the corporate and non-profit sector, including eight years with Serendis and a decade as a strategic advisor leading complex projects for international environmental organisations such as WWF, Greenpeace, and the International Fund for Animal Welfare.
Bianca's passion is to transform leadership capability to face the challenges of the future by developing individuals and high performing teams to reach their potential. She has led the development and expansion of Serendis' renowned cross-sector structured mentoring practice and services a broad client base, including Franklin Women. Her personal, confidential discussions with participants on the programs she directs, has enriched her in-depth knowledge and understanding of inclusion and diversity issues.
Bianca holds a Bachelor degree in communications from UTS, and post-graduate qualifications in environmental management from the UNSW. She is an accredited coach with Coaching Australia and a facilitator of the Herrmann Brain Dominance Instrument.
Table Mentors
Table 1 – Professor Clare Collins, Professor in Nutrition & Dietetics, NHMRC Senior Research Fellow, Director of Research, School of Health Sciences, Deputy Director, Priority Research Centre in Physical Activity & Nutrition, Faculty of Health and Medicine
Table 2 – Emeritus Professor Maree Gleeson OAM, School of Biomedical Sciences & Pharmacy, Faculty of Health & Medicine, University of Newcastle. Non-Executive Director, Central Coast Local Health District Board and Non-Executive Director, NSW Health Pathology Board
Table 3 – Jane Gray, Executive Director, Partnerships Innovation and Research, Hunter New England Local Health District
Table 4 – Kirsten Mulley, Managing Partner, Public Affairs, GRACosway, Non-Executive Director – HMRI Board(Community).
Table 5 – Professor Jeannette Lechner-Scott, Senior Staff Specialist, Dept. Neurology, John Hunter Hospital, Conjoint  Prof, University of Newcastle.
Table 6 – Professor Jodie Simpson, Deputy Head of School, School of Medicine and Public Health, University of Newcastle
Table 7 – Professor Liz Sullivan, Deputy Head of the Faculty of Health and Medicine at the University of Newcastle.
Table 8 – Professor Lisa Wood, School of Biomedical Science and Pharmacy, Faculty of Health and Medicine, University of Newcastle
Thank you to HMRI Ignite for sponsoring this event!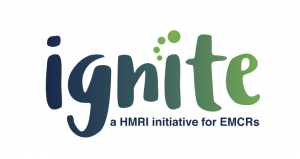 Date/Time
Date(s) - 27/08/2019
7:15 am - 9:00 am
7.15 arrival for 7.30 start
Merewether Surfhouse
5 Henderson Parade
Merewether
Spaces Available
12
iCalendar
iCal
Categories No Categories
Bookings
The first time you register for an event, an account will automatically be created for you. (This is a non-member account). A username and password will be emailed to you. This allows you to manage your event bookings.
If you are already a Member or have previously booked an event, please login to your account prior to purchasing tickets. (To become a Member, see our Join us page).
(Franklin Women's Paypal account is registered under Biotalk Pty Ltd)
Bookings are closed for this event.