Anyone working in the health and medical research sector has experienced in one way or another the unique stressors it brings. We often hear that to have a successful career it is important to be resilient – especially when it comes to bouncing back from disappointments such as unsuccessful funding applications or paper rejections. However, we're rarely told how to effectively cope with stress or how to build resilience. The good news is that these are both skills that, with the right tools and some practice, can be learned!
To help us learn these valuable skills, we are thrilled to be welcoming internationally-accredited mindfulness and meditation practitioner, R u Ok? Ambassador, and psychology student, Chelsea Pottenger.
In this 1-hour Zoom workshop, Chelsea will share some brilliant tools to help you become calmer and enhance your productivity so that you can maximise your output while performing under pressure. You will leave inspired and motivated to make small behavioural changes that will make a big difference (at home and at work!).
We look forward to seeing you online with a screen full of women working across the health and medical research sector.
Guest speaker
Chelsea Pottenger @eqminds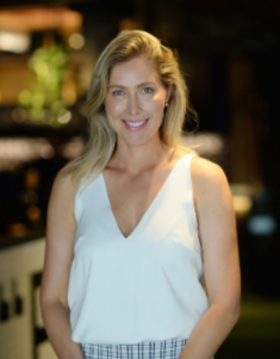 Chelsea is an international keynote speaker and a leading authority on productivity, mindfulness and motivation. She is the proud ambassador for mental health charities including R u Ok? and The Gidget Foundation.
For 12 years, Chelsea worked in the corporate world as a general manager and then a life adversity happened. After her life reboot, Chelsea has commenced her studies towards a PhD in Psychology.
Her clients range from the 4 big banks, to tech companies like eBay and Uber, Estee Lauder and The Australian Defence Force to name a few. She is regularly featured on Sunrise, ABC, 2GB and channel 9.
Location: Your Place
Thank you AbbVie for partnering with us to deliver this event.

Date/Time
Date(s) - 15/07/2020
10:30 am - 11:30 am
This is a remote workshop that will be delivered via Zoom – instructions for joining will be sent to registrants closer to the event
Spaces Available
12
iCalendar
iCal
Categories No Categories
Bookings
The first time you register for an event, an account will automatically be created for you. (This is a non-member account). A username and password will be emailed to you. This allows you to manage your event bookings.
If you are already a Member or have previously booked an event, please login to your account prior to purchasing tickets. (To become a Member, see our Join us page).
(Franklin Women's Paypal account is registered under Biotalk Pty Ltd)
Bookings are closed for this event.