Would you believe that the 5th most visited website in the world, Wikipedia, has a serious gender bias?  Only 17% of the people profiled on Wikipedia are women.  Not only does this mean that many talented women (and their work) are not getting the recognition they deserve, but it also critically skews perceptions about the contributions that women make to many different endeavours.  This is no doubt influenced by the fact that only 8-16% of the people who actively contribute content to Wikipedia identify as women.
Join Franklin Women on Thursday 25th July (the birthday of our namesake, Rosalind Franklin) to make the internet just that little bit better. Together we can increase the visibility on Wikipedia of women who have made important contributions to the health and medical research sector, as well as increase the number of women who have the skills to become Wikipedia editors. 
Editing Wikipedia might sound daunting but the platform is designed so that anyone can contribute, and you can do this in many different ways – from improving the quality of existing articles to adding a whole new page.  To help you on the day, we will start the afternoon with a tutorial and there will be several experienced Wikimedians there for when you start editing.  After the session we will be celebrating our edits over canapés and drinks – we hope you can stay!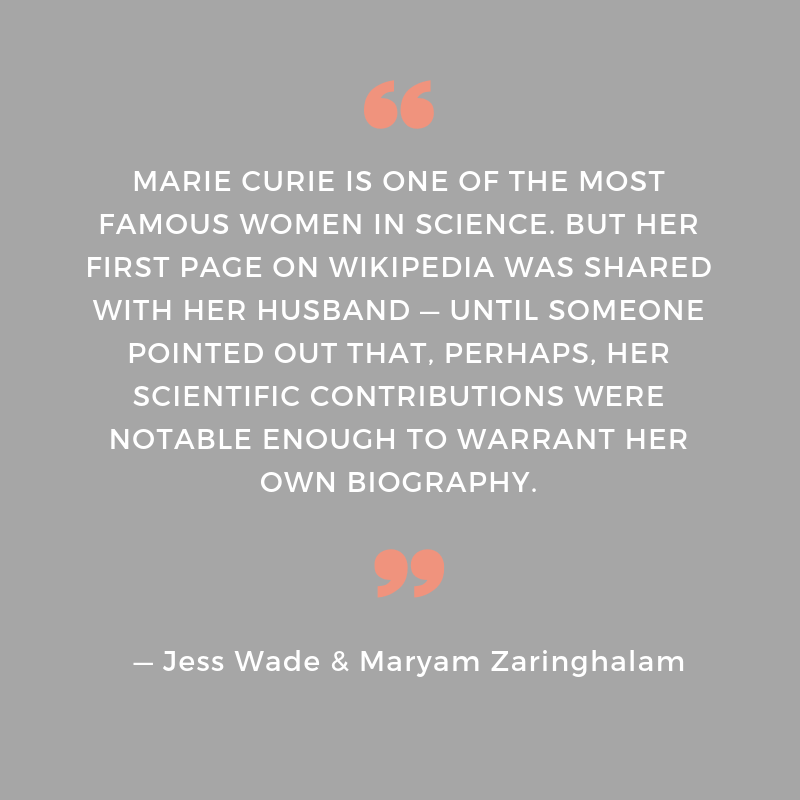 Want to take part?
Places are limited so you must register below.

You will need to bring a laptop (and charger!).

A week before the event we will send you a list of suggested topics or people you might want to edit – you can decide before or on the day (as part of registration you can suggest some #WomeninSTEMM you know for us to review for this list!)

A week before we will also send you details on how to set up your own account for editing.
Otherwise, there is nothing else to do but turn up for an afternoon of fun and new Wikipedia skills!

As partners of Franklin Women, AbbVie are proud to sponsor this event 
Date/Time
Date(s) - 25/07/2019
1:30 pm - 5:00 pm
Event registrations close COB Monday 15th July. Edit-a-thon ends at 5pm with networking to follow until 6pm.
The Sibyl Centre, The Women's College, USYD
15 Carillon Avenue
Newtown
Spaces Available
6
iCalendar
iCal
Categories No Categories
Bookings
The first time you register for an event, an account will automatically be created for you. (This is a non-member account). A username and password will be emailed to you. This allows you to manage your event bookings.
If you are already a Member or have previously booked an event, please login to your account prior to purchasing tickets. (To become a Member, see our Join us page).
(Franklin Women's Paypal account is registered under Biotalk Pty Ltd)
Bookings are closed for this event.