It's that time of year again, when many of us are getting ready to buckle down to write NHMRC grant proposals. With a large number of high-quality research projects submitted each year and limited funds available, it can be factors above and beyond the science, like the quality of the writing, that affect your competitiveness.
Now is the best time to give some attention to your scientific writing skills before you get too far into your proposal. As the grant's synopsis is your first opportunity to engage the assessors (yet often hurriedly written the day before the deadline), this one-day workshop will look at strategies to help you plan, write and edit your research synopsis so that it is a compelling read. We will use this short piece of text to go through each stage of the publication process. The skills you learn here can then be applied to the rest of the funding proposal as well as other pieces of scientific writing your produce, whether it be a journal article, thesis or report.
Note: while this workshop is focused on preparing a synopsis of a NHMRC grant proposal, the key messages and writing techniques you will learn are applicable to research project summaries required for other funding bodies, ethics submissions or PhD projects – so bring them along if more relevant to you.
What to expect
The workshop will include a mix of lectures, group discussion and written exercises. We will devote a significant part of the day to working on your own research synopsis, so make sure you bring it with you, as well as a laptop to work on (unless you prefer working on hardcopy). You will also have the opportunity to ask Malini for one-on-one feedback on your own writing. Due to the interactive nature of the workshop places are strictly limited.
Topics to be covered include:
Key messages — thinking about the main story behind your application
Structure — ensuring your argument flows logically
Clarity — writing each sentence so that it is easy to understand
Conciseness — saying what is required, without using unnecessary words
Persuasion —helping the reviewer see the merits in funding your proposal
Title — whetting the reader's appetite, before they've even started reading the application.
Morning tea and lunch will be provided.
Workshop facilitator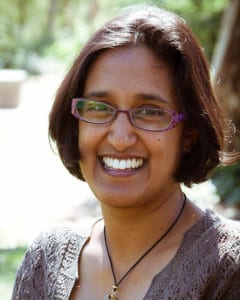 After completing her PhD at ANU in the 1990s, Dr Malini Devadas moved to Japan to work in medical research for 4 years. However, she realised she was in the wrong career when she found that she enjoyed the writing more than the lab work! After returning to Australia, Malini discovered that there is a career called editing, and she hasn't looked back since.
From 2004 Malini worked at Biotext, a leading consultancy in science publishing. In 2013 she launched MD Writing and Editing, to focus on academic publications and to help scientists and medical professionals improve their writing skills.
Malini became an accredited editor in 2009, passing a written exam administered by the Australian Institute of Professional Editors (IPEd). She has been active in the Canberra Society of Editors, serving as the Professional Development Coordinator for 2 years. She has also run highly acclaimed training courses for her peers through IPEd, the Australasian Medical Writers Association and the Australian Science Communicators.
Malini has presented numerous workshops over the past five years. The enjoyment she gets from teaching is reflected in the overwhelmingly positive feedback she has received from attendees.
Date/Time
Date(s) - 05/12/2015
All Day
please advice of dietary requirements
UTS short courses training room
Level 7, Building 10, 235 Jones St
Ultimo
Spaces Available
2
iCalendar
iCal
Categories No Categories
Bookings
The first time you register for an event, an account will automatically be created for you. (This is a non-member account). A username and password will be emailed to you. This allows you to manage your event bookings.
If you are already a Member or have previously booked an event, please login to your account prior to purchasing tickets. (To become a Member, see our Join us page).
(Franklin Women's Paypal account is registered under Biotalk Pty Ltd)
Bookings are closed for this event.