Our Roving Reporter Clare Watson chats to Janelle Bowden, Founder of Research4Me, Clinical trials professional and advocate.
Clare: Janelle, let's start with your current role, which is an exciting new venture in clinical trials. You have recently founded Research4Me, an organisation reimagining the way the public, researchers and industry come together for better, faster clinical trials. What does a normal day look like for you in this role? What have you enjoyed most in your day today?
Janelle: With Research4Me , I'm on a journey to disrupt the way we run clinical trials, making them more efficient, achievable, and importantly, deliver better treatments quickly. I believe health consumers need to be treated as valued members of the research team, not just these subjects that we collect data from, who we don't involve in what's going on, ask their experience or tell them the results at the end.
I wouldn't say that I have a normal day. Most of what I'm doing at the moment [for Research4Me] is about relationship building. I need to build a relationship with the [health] consumer community because I need to understand what they want, look for and need in terms of support for participation and partnership in clinical trials. Relationships aren't built in a day. You need to build trust with people. I'm also working with industry and researchers running trials to encourage them to consider more consumer involvement. I've been interested in consumer engagement in clinical trials for a number of years and I've been trying to involve consumers in the work that I do. I established AccessCR about ten years ago to start down this path but it got to a point where it wasn't going to grow. I now just provide contract operational assistance for clinical trials through AccessCR. It was a great learning experience and I am using that experience to change how I establish Research4Me. Now I'm actively pursuing relationships with organisations with a common interest to build that.
So, I'm gathering information to direct my business through workshops and reaching out one-on-one to people and organisations to say "This is what I'm interested in doing. Do you have a common interest? Are you involved in research and clinical trials, and what would you need?"
What I love is hearing consumer's stories. It really validates to me why I'm so passionate about clinical trials and why we need to make this an option for more people. Each one of us is a health consumer at some point in time – either for our parents, our children or for ourselves, our friends and family – and we all have our stories. It's those stories that make what we do meaningful. I've work on the industry side of clinical trials for a long time and you are purposefully removed from the patient. You have to keep that line of separation so you get lost in the paperwork, the process, collecting data and fixing queries. The best part for me is being able interact with people, to hear their experiences of a trial so you can learn how we could do it better.
Behind the scenes, I'm also thinking about how I actually build the business – the technology platform, building the website and the online community, the marketing and the IT infrastructure that's going to support Research4Me.
Clare: You held a workshop last year in conjunction with Health Consumers NSW and published a report entitled 'Involving Health Consumers in Health and Medical Research: Enablers and Challenges from a Consumer Perspective'. Can you tell me about the process involved there?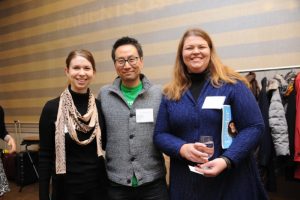 Janelle: The two organisations reached out to consumers and their networks and invited them along to a workshop to talk about consumer involvement in research, particularly in the co-design of research. It was a three-hour workshop. After an introduction from both organisations about what we were trying to achieve, we passed it over to the consumers in a guided way to talk about their experiences in being involved in research and what they thought helped, or what got in the way of them being involved. While it wasn't always easy for people to be involved in clinical trials, it was interesting how well-informed the consumers we had in the room were about the research process and how empathic they were to the challenges researchers have around funding.
For me, the workshop was a perfect example of the value consumers can bring to the table. Sometimes we assume that consumers don't know the science and hence question what value they could bring – and I'd argue that they don't need to. What they bring is their lived experience, which we don't have. The partnership of those two things is where the value lies.
Clare: I'm sure there was lots of hard work behind the scenes before you launched Research4Me. What were some of the challenges you faced and what advice did you take on board?
Janelle: I think there is recognition in clinical trials of the problems [that exist] and I talk to a lot of my industry contacts about these problems. I sometimes wonder if they might raise an eyebrow at my passion for consumer engagement in clinical trials, but I am pushing on anyway advocating for it. Given the health sector in general is becoming more patient-centric so it makes sense then that research, the arm that help improves health care, should also be more patient-centric too.
Funding this start-up will be a challenge. I've spoken to a lot of people in the tech sphere for advice, and others, including Melina from Franklin Women, about the appropriate business structure, which is why I've eventually chosen to go down the path of a commercial business with a social agenda (for-purpose enterprise). The start-up business environment is very different now to when I started AccessCR ten years ago, which is itself scary. I haven't had a mentor per say but I've had a lot of people – in the tech space, the start-up space, the community or industry – who I've thrown ideas at to see where they land.
Clare: What interested you in roles in health and medical research outside of the traditional academic career? How did you establish the necessary links to transition into clinical trial management?
Janelle: I have always been more interested in being closer to the edge where research ideas were applied and translated into practice rather than basic science. It was what drove my original choice in undergraduate degree, a Bachelor of Biotechnology at Macquarie University, which had industry engagement, and that has ultimately led a number of the choices I made since.
I never saw myself taking the usual post-doc route after my PhD. In fact, I had never planned to do a PhD in the first place. But at the time I saw a PhD Industry Scholarship advertised that ticked off getting into a field I was interested in, immunology, whilst also working with a start-up biotech company, Novogen, and it seemed like a good fit. I started when they had 5 people in the company. I saw them grow into a manufacturing site and a company that had bought in and created intellectual property (IP) across a number of different clinical areas. That was good learning experience into how a biotech company works, about the research and development (R&D) process to get a drug to market, and getting investment so that you can do the research.
Networking didn't happen though until I needed to start selling my first business, AccessCR.  I thought more strategically about being a part of the industry association and what I could get out of that from a personal and professional perspective. Getting involved in an industry association is a great way to start networking. For example, there is ARCS, which are and have been the primary professional development organisation for the clinical research industry. There are some other organisations as well that aren't so industry-focused like the Society for Clinical Research Sites and Australasian Health and Research Data Manager's Association (AHRDMA). I find these networking organisations invaluable for finding like-minded people who I can learn from.
Clare: You have worked for a variety of companies and research institutes across the globe ultimately ending up in clinical trial management. Do you have any advice for a researcher wanting to move into clinical trial research?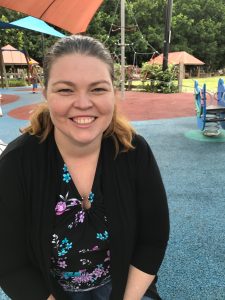 Janelle: It takes time. I'm often approached by people wanting to get into clinical trials and my message to them is keep trying. Read up on what clinical trials are, and the regulatory and ethical framework behind them. There are pathways to working in clinical trials not just through industry but also through hospitals and academic research teams. You can work your way through being a trial coordinator or working as a project assistant in research projects that will translate from bench research to clinical research in due course.
Whether public or private, commercial or academic, most organisations are constantly looking to deliver projects to time, and improve business processes. They are looking for self-starters who are well able to manage their time and work independently, but also have the ability to work collaboratively in teams. The ability to communicate clearly and effectively is critical to working well in teams, managing people, planning and delivering projects, and preparing business cases and reports. The above PhD-learned generic skill sets are all very valuable in that context, if you can communicate and demonstrate your ability to use them.
Clare: What do you have planned around International Clinical Trials Day this month?
Janelle: The big thing that I'm doing, other than building my Research4Me platform, is promoting awareness about clinical trials and curating stories about people's experience of clinical trials. I do that through the Why Clinical Trials Matter platform. It's completely non-branded so that anybody can use the website without feeling like they are promoting a brand inadvertently. It's a place to blog about clinical trials. This month we're asking people to share on social media with the hashtag #WhyClinicalTrialsMatter stories that are positive examples of what clinical trials can do and the impact they can make to someone's life.
Clare: Here at Franklin Women we aim to connect women working in diverse health and medical research careers to promote new professional relationships and opportunities. Is there a particular person that you have met over the course of your career who has been influential in you getting to where you are today?
Janelle: The people who have been influential to me wouldn't know that they have. They've not been formal mentors. In some cases, they've been people I've watched and been inspired by. Melina Georgousakis, founder of Franklin Women is a great example; and so is Melinda Cruz, founder of Miracle Babies.
From a career perspective, I had an enabler in the form of one of my former managers, Karyn Joyner. She was my manager when I first went to the Children's Hospital at Westmead. We've had a relationship where she's learnt off me and I've learnt from her in an informal way. I ended up working with her when I was working with another organisation, and that's now happening again. She provides opportunities for me and I'm very grateful for that. She has enabled me to follow my passion.
Thanks Janelle!