Our Roving Reporter Clare Watson chats to Melanie Thomson, General Manager of Education, Skills and Events, at MTPConnect. Melanie tells us about her current role and her transition from academia.
Clare: Mel, you've recently started a new role at MTPConnect which sounds like a lot of fun – congratulations! Can you tell us about your current role and what a normal day looks like for you?
Mel: MTPConnect is a non-profit medical-technology (med-tech), biotech and pharma industry growth centre, one of the six federal government-funded growth centres that have been set up under the national innovation and science agenda so we're a start-up ourselves. I've gone from a tenured position in academia to working in a start-up; it has been really exciting to make that leap.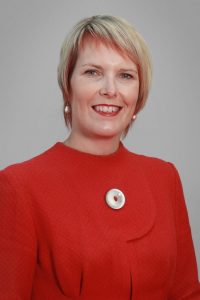 My current role as the general manager of education, skills and events is, in part, to make sure that the current courses and training offered around the country are meeting the mission that we have – to help to grow the med-tech, biotech and pharma ecosystem here in Australia. By education, we mean the whole spectrum: from tradies who work as contractors for pharmaceutical manufacturers and have to understand what a clean room is, to VET courses and skills competency training for people who actually work in manufacturing, all the way through to undergraduate and postgraduate degrees, and into early career research scenarios.
We also try to teach early career researchers industry-relevant skills so that they can engage more appropriately outside academia. The focus is to help people coming through education pathways and who become bench researchers to learn the business side of things and entrepreneurialism to develop a med-tech or pharmaceutical (pharma) product.
I also run events, like recently the MedTech Mingle. It's a student industry speed dating event where we invite companies who are interested in having a student intern work with them. There's a thirst out there with the students that are interested in getting that industry experience, which is great – we had over 200 students attend! It means the message that you can do other things outside of academic science is getting through – but we haven't quite developed the ecosystem to support that zeitgeist.
Clare: Before this, you held an academic position that involved lab-based research and teaching at the Geelong Centre for Emerging Infectious Diseases at Deakin University. What was a highlight for you from your academic career?
Mel: The highlight was right from the beginning of my career, before my master's and PhD, when I worked as a research assistant on a peanut allergy animal model. The paper that came out of that project has been cited more than 100 times and my name is in there as a middle author.
Clare: Over your career you have become a passionate advocate for crowd-funding academic research. You kindly spoke at our Franklin Women event on this last year. With successful crowd- funding projects like 'Mighty Maggots', 'Hips 4 Hipsters' and 'No More Poo Taboo', can you tell me about one such project and what did you learn from your campaigns?
Mel: Yes, I've been known to fund my research by crowd-funding. The most successful of my three crowd-funding projects was 'Hips 4 Hipsters'. The funding was used to buy the equipment and consumables that I needed for a project to look at Staphylococcus aureus infections in hip replacements. The student on the project, who was an Honours student at the time, is now finishing her PhD.
Frankly though, it is not a sustainable model and it can only get small amounts of money and it's never enough to run a lab. The crowd-funded projects are still going but the little bits of money that I got through crowd-funding have long since left the building.
Academia doesn't traditionally reward innovation because it has old-fashioned metrics attached to it. My crowd-funding was seen as highly innovative by everyone, including my own university, but when I presented that for promotion it was basically heckled by some staff who didn't think it was serious. It was a strange thing – to be so innovative and be celebrated at a pat-on-the-back level but when I tried to cash in those awards for rewards, I was told no, you can't count that. That was disappointing. Unfortunately, the system hasn't caught up with the innovation agenda so the universities really need to address this.
I now spend a lot of time engaging with university stakeholders talking about the fact that they need to improve the way that they measure academics.
Clare: Your decision to step away from a traditional academic career involved many personal considerations. Can you describe how and why you moved out of research?
Mel: In my academic research position, I was teaching a course, doing admin and HR stuff, supervising students – it was almost all encompassing – and your research gets pushed to the weekends. So you need help and if you can't afford to buy the help of a research assistant with grants, it is very difficult to get traction. I didn't have that luxury in the last 5 years as an academic. With children, and since I have a chronic fatigue disease, I can't work the 7-day lifestyle that some academics do to keep ahead of the curve so I was uncompetitive basically.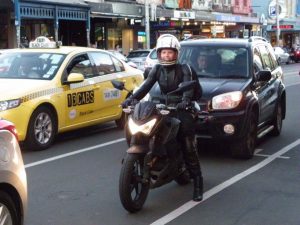 My diagnosis of multiple sclerosis has changed my career trajectory substantially because I didn't feel I had the time to do the grinding, glacial, incremental change that academia is. I didn't feel that that was working for me because it took too long and seemed too bureaucratic. Frustration about the current climate of tight funding for early career researchers is not gender specific; it's frustrating because people can't do what they are passionate about.
It's a very big ask to find a new career that you're as passionate about as research. I moved to MTPConnect because I saw an opportunity to have an impact at a national level. Yes, I was having an impact with individual students in my day job at Deakin University but now I can have an impact on the sector to try and improve things for everybody – so that's my main aim now.
Clare: What skills or attributes acquired in your research career have you called upon in your new role?
Mel: It was interesting, actually, that the two main skills [for my application to MTPConnect], which I had demonstrated in the last 5 years, were not traditional academic skills. Innovation through crowd-funding for my academic research was a big plus. Also, my ability to advocate passionately for Women in STEMM Australia and as a patient advocate. And in fact, my Twitter account was a boon too! MTPConnect valued my reach.
Clare: Here at Franklin Women we aim to promote new professional relationships and opportunities for women across diverse health and medical research-related careers – and I usually ask our interviewees to describe one person who has been influential in their career. A continuation of that, what is one piece of advice that you received from a mentor that you would pass on to a young mentee?
Mel: I was really proud that two of my students at Deakin University got Vice-Chancellor awards when they finished their degrees. One was a mature aged woman, and the other had dropped out of a couple of degrees and needed a level of engagement much higher than most students. I was very pleased to give my support to those women so that they could succeed in what they wanted to do. It's just that long-term support, being able to say "C'mon ladies, we can do this" – cheerleading for them – and having their backs. The two students were mentors themselves, mentoring the rest of the class, so it had a flow-on effect and became a network of support.
The other thing I would say is fake it 'til you make it. Everyone suffers from imposter syndrome. That's a good one, particularly for women, because we often have an internal conflict with self-confidence. You often find that it often works! The way people tough it through is constant self-talk, to say c'mon, we can do this. It's having those discussions with yourself and others in an honest fashion that you feel that you're not alone. You feel uncomfortable because you're doing something new and challenging, and you just have to learn to live with that feeling of discomfort for a while until it becomes comfortable – and then you're doing your job and doing it well.