Our Roving Reporter Clare Watson chats to Shu Yang, Senior Postdoctoral Research Fellow, Macquarie University, Sydney, about her research career journey which started in Beijing.
Clare: Shu, thanks for joining Franklin Women. Let's start with your current role: you've established yourself as a senior postdoctoral research fellow at Macquarie University. What specifically are you researching?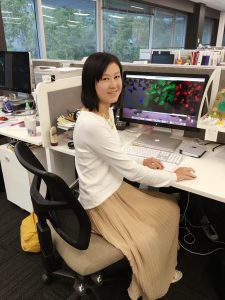 Shu: I started working at Macquarie University as a senior postdoc researcher in 2013 but I've been working part-time since I had my first son in 2015. Our team has been working on amyotrophic lateral sclerosis (ALS), a neurodegenerative disease. In Australia, ALS is known as motor neurone disease (MND). Currently, there are more than 2000 people who are living with MND in Australia. This is a really devastating disease and currently there is no effective treatment or known cure.
Our team is comprised of a few geneticists and a few functional cell biologists. I'm currently leading the cell biology work of our lab. We have established a biobank in collaboration with neurologists at Macquarie University Hospital on campus. We have been collecting patient samples for analysis (gene mutation screening) for many years.
My role in this project is to use the known gene mutations identified from ALS patients as a tool to try to uncover the biology behind this disease – the functional consequence of those mutations – using cell and animal models. My research has strongly suggested that there are multiple biological pathways that are implicated in ALS.
Clare: You completed your bachelor's degree at Capital Normal University, Beijing, before moving to Australia to the University of Queensland for your PhD. How did you go about securing this position?
Shu: I was born and raised in China and [after my undergraduate studies] I decided that I wanted to complete a postgraduate degree overseas. I was accepted by University of Queensland for a Masters by research degree and at the end of the two years I was given the opportunity to extend this Masters degree to a PhD.
Clare: What has been the highlight of building a new research group at the MND Centre at Macquarie University?
Shu: Yes, there have been some big and exciting changes in our lab. We were based at the ANZAC Research Institute as part of University of Sydney but in 2012, there was an opportunity for us, as well as other research groups across Australia, to come together to form a new MND research centre. Altogether five groups have relocated and joined the centre at Macquarie University, and we started a new lab from scratch. I think the collaboration has become a whole lot easier now that we are in one location – we can share resources from each lab, we have co-published many manuscripts and there are more fundraising opportunities as well.
Clare: What strategies, attributes or skills do you think have been most important to you to progress your research career?
Shu: That would be networking. I think the most important thing is communication [skills]. In the beginning, making connections wasn't easy for me, particularly when there was a language barrier, but I realised how important networking is and I started to practice my English and found that most people are willing to help!
I'd also like to mention the early career research network at Macquarie University, which has been very supportive. This network organises many courses and workshops for researchers to develop their skills. One of the workshops I attended was about project management and planning – this has been helpful too.
It's also important to establish many collaborations as an early career researcher. My PhD supervisor once said to me, when I was finishing my PhD, that you may have one or two publications each year as PhD student but once you become a postdoc your track record should grow exponentially each year – because most of these publications should come from collaborations.
Clare: You've already mentioned the importance of networking – and here at Franklin Women we certainly agree. Is there a particular person that you have met over the course of your career who has been influential in you getting to where you are today?
Shu: Multiple supervisors have influenced me tremendously during my career, especially my PhD supervisor as well as my current supervisor (who are both male). They have paved the road for me to develop my career. My current supervisor though, Associate Professor Ian Blair, has been very supportive after I had my child and he has introduced many collaborators to me.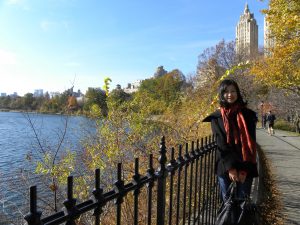 Clare: In line with your research, you've also organised and hosted regular outreach events with the MND community in Sydney. What are your motivations to organise these events and what have you learnt from this experience?
Shu: I have organised and hosted lab tours at the MND research centre to advertise the newly-formed research group and to raise the public awareness of this devastating disease. Patients and their families can participate in these lab tours. I use patient samples in my research and I am very grateful – my research wouldn't be possible without their contribution. I think it's very important to let them know what kind of research we are doing and what progress has been made. The patients and their families are very interested in our research and have been very supportive. This connection with patients at these events motivates me and reminds me why I am doing my research.
Clare: Likewise, from my time working with the Australian Pancreatic Cancer Genome Initiative at the Garvan Institute of Medical Research, I have to agree that it is extremely important to give patients who have so generously donated to research – and I think we are in some ways obliged – an update of our work and to show our immense appreciation. Thanks Shu!