Today, the 11th of February, is the International Day of Women and Girls in Science. As a female scientist myself, this particular United Nation's day of acknowledgement is very close to home, but there are many reasons why this day is important for us all.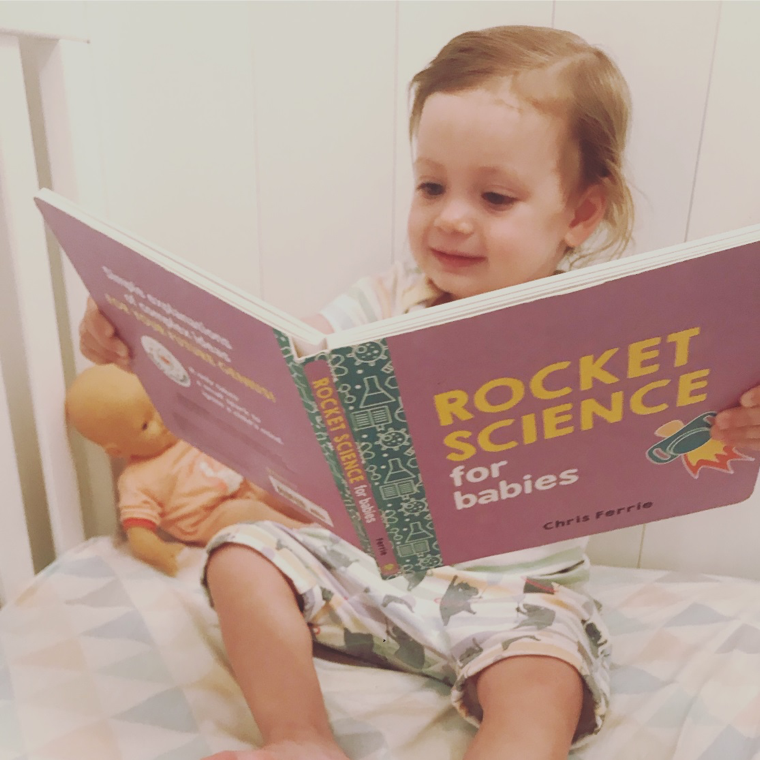 You see, even though it is estimated that Australian workers will spend 77 per cent more time using science and mathematics skills by 2030, we not doing a great job at engaging half our future workforce – girls – in science, technology, engineering, maths and medicine (STEMM). Girls and young women are less likely than their male counterparts to study science subjects at school and university. It makes sense than that for most disciplines there are fewer women entering scientific careers, and sadly, once in these careers, fewer make it to leadership positions.
So, it is not only an equity issue that boys and girls have the same opportunities to enter and fully participate in STEMM careers, it is also economically smart for our country. While there are several initiatives in place in Australia to increase participation of girls and women in STEMM, there are small things we all can do to combat the long-standing stereotypes and bias in the way of our daughters, nieces, sisters and girlfriends becoming the future of science. Here are some of my favourites:
Books.

There are many awesome books available which present science in a fun way and that also crush stereotypes around what a 'scientist' looks like. Some of my favourites are the

Ada Twist

series, Little People Big Dreams, the crowd funded

Good Night Stories for Rebel Girls

and Chris Ferrie's awesome science

books for babies

(as you can from the pic my daughter loves them!)

Events.

Museums, charities, schools and workplaces are organising science and technology events as a great way for kids to get their hands dirty with practical science – front drones to coding to setting up experiments. For example, next month DCC Jobs and Tech Girls are Superheroes are holding events for Superhero Daughter Day to encourage primary school aged girls to get excited about STEM. What are you waiting for register here.
Toys. Science toys often don't get a look in when picking a gift for a little girl (yes unconscious bias is a thing). While any science toy will do the job, there are also a few really cool toys that specifically aim to engage girls in skills like problem-solving necessary for STEM careers, such as

GoldieBlox

. If you need more inspiration A Mighty Girl have curated their top 60 list of science toys.
Role models. The saying 'you can't be what you can't see' has always resonated with me. I still attribute my career in health researcher to my year 12 biology teach Ms Leverett. I remember her genetics classes to this day. Many schools take part in programs that bring scientists to the class room, for example the CSIRO STEM Professionals in Schools. If your school doesn't let them know about it. Or even better, sign up to take part yourself. I did and I loved it.
Celebrating the trailblazers. Although a lot of the dialogue can focus on the lack of women in STEMM careers, we must also shine a light on and celebrate the women who are forging rewarding and impactful scientific careers. One way to do this is through awards. Nominate a woman you know who is doing amazing things through their science career so they get the recognition they deserve. We don't often think of scientists like we do sports heroes, but we should. Right now nominations are open for two of Australia's prestigious science awards: the PM Prizes for Science and the Australian Museum Eureka Prizes – who will you nominate?
Any others to add to the list? Would love to hear them! Melina