Previous Events 2014
Our events are all about broadening your networks and your skills, in a relaxed, fun environment (and will usually involve some great food!). If you've attended one of our recent events or you've yet to attend and would like to see one of our events in action, please see our previous events below.
Let's Meet
The Franklin Women Sydney launch event 'Let's Meet' was a huge success. Thank you to the 90 plus Founding Members and Franklin Women guests who came along for a night of laughs, learning and good food and wine! We got the chance to meet many other women working in diverse health and medical research careers (at all career levels!) and make career connections to call upon in the weeks, months and years to come. A special thank you to our guest speaker, networking strategist Julia Palmer, who had us mingling in no time and demonstrated how easy it is to ask for help and equally as easy to help someone out when they need it (and it feels good too).
We look forward to seeing you all at the next event. Enjoy the photos from the evening, below.
A video of the 'Let's Meet' event is also available for our members. Please log in to view the video.
NHMRC Breakfast
In October we were very lucky to have Dr Saraid Billiards, Director of the National Health and Medical Research Council (NHMRC) Research Grants team, as the guest speaker at our first breakfast event at the Ivy Sunroom. It was a great morning where we heard first hand the initiatives being introduced by the NHMRC Women in Health Science Working Committee as well some tips on grantperson-ship. There was also lots of discussion in the room afterwards on the different barriers faced by women in this field and ideas on how they could be addressed. Thank you to everyone who got up early to join in on the discussions!
A copy of the presentation from the NHMRC Breakfast event is also available for our members. Please login to view the presentation.
Biomedical Writing Workshop
Our first Franklin Women professional development workshop was a 1-day workshop providing guidance in biomedical writing. We were very lucky to have Jonathan Polonsky from Communication in Science as the workshop facilitator. Jonathan is also an epidemiologist from the World Health Organization and well experienced with the challenges of translating research in peer-reviewed publications. The workshop covered everything you need to know about publishing your research, from picking the right journal and writing a cover letter to presenting your research with graphics and describing it clearly in text. The most common feedback we received from attendees was 'I wish I had the opportunity to attend a workshop like this years ago'.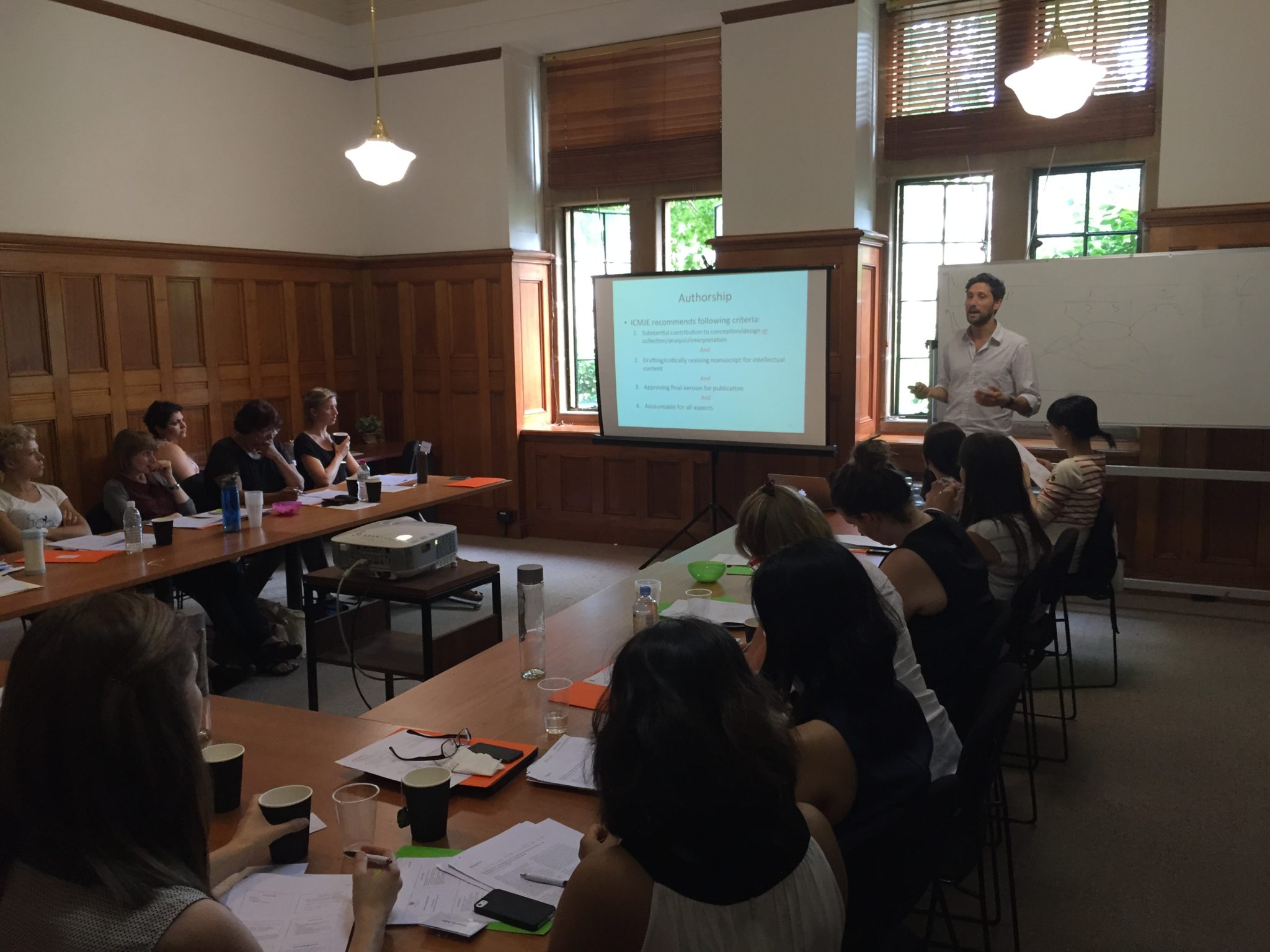 We are already thinking about our next professional development workshop – hope to see you there!
A copy of the presentation from the Biomedical Writing Workshop is also available for our members. Please login to view the presentation.