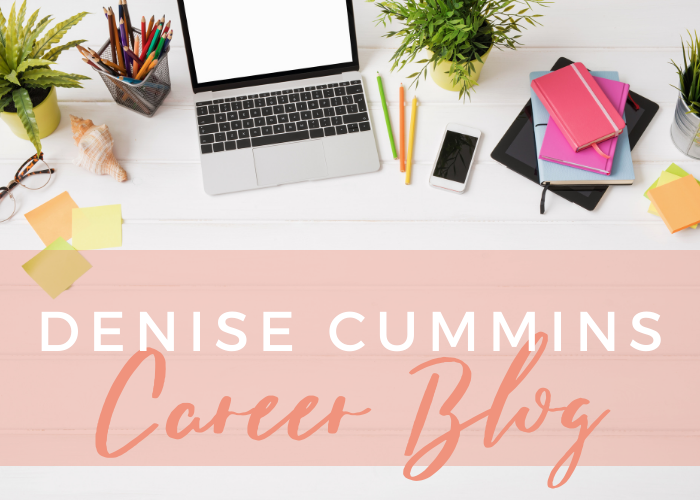 Meet Denise Cummins! HIV specialist in community nursing, and recent PhD graduate, at Sydney Local Health District (one of Franklin Women's newest Academic Partners!). She writes on her career journey and her commitment to HIV and community nursing in Australia and beyond.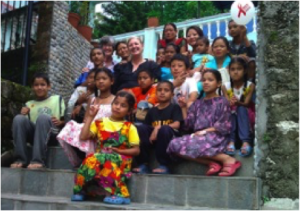 What is your training in the health or medical science field?
I have been a nurse for 30 years. Starting off on the wards, I went on to complete postgraduate certificates in oncology, palliative care nursing, HIV and sexual health. I then became a Clinical Nurse Consultant in the community for people with HIV. I completed yet another postgraduate certificate in Community Nursing and also a Master of Public Health. I have just been awarded a PhD focusing on HIV and cognitive impairment. Who knows what I'll study next?!
For the past 15 years, I have volunteered in South East Asia providing workshops on HIV issues for agencies in Nepal, Thailand and Myanmar. I engage in fundraising in Australia to provide practical support to a HIV hospice and orphanage in Nepal – Nava Kiran Plus – and have developed and facilitated a workshop in Papua New Guinea for the Red Cross. Working in the area of HIV has opened so many interesting doors in my career and I have enjoyed working with like-minded passionate people!
Tell us about your current role and how you got to be there?
I am currently working as a HIV specialist in community nursing for Sydney Local Health District. I never planned my career, I really got here by just saying 'yes' when opportunities provided themselves to me. In all honesty, I knew very little about HIV, but was very interested in the associated social aspects, particularly stigma experienced by people with HIV. A friend then said, "Hey, I found a post graduate course for you", so I did a Master of Public Health and became interested in research.
Another door opened when a colleague who was going to Nepal became sick (unfortunate for him, but fortunate for me!) so I took his place and started my adventures and volunteer work in South East Asia! I have just completed my PhD, which came about as I was in an educational session and asked the speaker a question afterwards. They said you should do a PhD and I can be your supervisor and so the studies began! So it really is just saying 'yes' and not being afraid to grab hold of the opportunities that come your way!
What is one of your favourite projects you are currently working on?
I have just finished working with Positive Life NSW, a non-profit community-based organisation working to promote a positive image of people living with and affected by HIV. My work focused on HIV and cognitive impairment. We did a survey of people living with HIV (PLHIV) and then developed resources and established the first support group in Australia for PLHIV and cognitive impairment. I now plan to start a study to assess PLHIV in the community setting for cognitive impairment to identify and treat them early, as it is a potentially treatable disease, and to reduce the social and financial impact to the person. I am also working with five clinical nurse educators in a community setting to provide HIV training to all undergraduates on clinical placement with our service.
What are some of the major 'outputs' of your work?
I have been fortunate to present findings from various research projects, as well as workshops, in Nepal and Myanmar, and have co-authored numerous publications. I've also collaborated with a team to develop two resources for PLHIV regarding cognitive impairment, available from Positive Life NSW. Plus, I have another exciting opportunity, having been invited interstate to develop education sessions for community nurses and the Queensland Positive People agency.
Who do you collaborate with and how did those work relationships come about?
I collaborate with the patient and their caregivers. I work with other medical, allied health, nursing and NGO staff, as well as key HIV agencies in NSW and interstate, such as AIDS Council of NSW, Positive Life NSW and the Australasian Society of HIV Medicine.
Do you have any side interests or passions that you are looking to develop?
There's a list! (1) I would like to empower community nurses and undergraduate nurses with skills and knowledge to work with vulnerable populations, such as substance users, and people from LGBTQI and CALD communities who have HIV. (2) I would like to support more nurses to undertake research. (3) I would like to help the orphans I support in Nepal to reach their potential (we have one that has started university!) and to help them attend international HIV conferences where they could meet other young people, and share their stories and develop networks for the future. And (4) I have started to learn French twice and, now that I have time, I would love to complete this study of the language which will help me order delicious food on my travels!!
What food have you eaten too much of in your life?
Where to start … Chips, chips and more chips. Then there is the strawberry tart, oh and liquorice when I was studying – this was a daily nibble. Sadly, I gained weight, but then I found fennel, so I nibbled on that instead – yum