Carer's Travel Scholarship
The Franklin Women Carer's Travel Scholarship was created to assist health and medical researchers who have primary caring responsibilities, by funding the costs of any additional care required while they present their research at an academic conference. As a social enterprise, the funds for this scholarship are raised through Franklin Women memberships.
Since 2015, nine recipients from around Australia have been awarded the scholarship, providing assistance with financial and logistical challenges that come with managing personal and professional commitments.
Initially, this scholarship provided financial support to researchers who are also the primary carer of one or more child under 6 years of age. In 2019, Franklin Women expanded the eligibility criteria to include researchers who also assume unpaid caring responsibilities for family members who have a disability or chronic health condition. We hope that expanding the scholarship criteria has made this support accessible to more researchers, allowing them to disseminate their findings and build career connections at a conference they might have otherwise found difficult to attend.
Franklin Women offers two scholarship rounds per year. Please sign up to our newsletter to receive updates when applications for 2021 open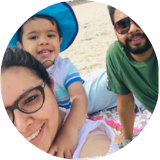 2019 Recipient (Round 2) – Simran Kaur
The Franklin Women Carer's Travel scholarship will assist Simran Kaur, Phd student at the Murdoch Children's Research Institute, to present her research at the Annual Society of Human Genetics Annual Meeting in Texas, US. There she will be sharing her PhD resent on the genetics of rare diseases as well as visiting the labs of international collaborators.  The scholarship is going towards part of the costs of unpaid leave that Simran's husband will be required to take to care for their son at home while she travels for this important career opportunity before submitting her PhD in 2020.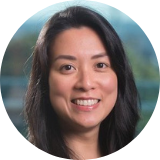 2019 Recipient (Round 1) – Dr Cheryl Carcel
The Franklin Women Carer's Travel scholarship assisted Dr Cheryl Carcel, clinician-researcher and PhD scholar at The George Institute for Global Health, attend to the European Stroke Organisation Conference in Milan. There she will present two abstracts for her PhD research on the representation of women and reporting of sex differences in stroke clinical trials. She will also be attending a Women in Stroke Leadership pre-conference workshop and meeting international collaborators. The scholarship is going towards travel costs for her 2 year old daughter and partner, allowing Cheryl to make the most of the conference at such a critical stage in her career.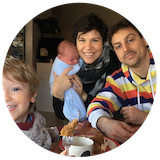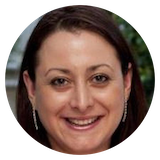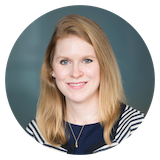 Associate Professor Sally Gainsbury
Deputy Director, Gambling Treatment and Research Clinic, University of Sydney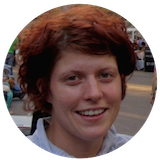 Dr Elizabeth Hinde
Laboratory Head, Department of Biochemistry and Molecular Biology, University of Melbourne
COVID-19 Carer's Support Scholarship
In 2020, Franklin Women repurposed the funds for our Carer's Travel Scholarship to a temporary scholarship that aims to support those in our sector who have had to assume additional caring responsibilities due to the COVID-19 pandemic.
We would not have been in the position to support all of the 16 worthy recipients without our Life Time Members who responded to our call for help. We couldn't be more grateful for the FW community who are committed to investing in each other and our sector.
We are proud to announce the following recipients of our 2020 COVID Carer's Support Scholarship. Congratulations…
Amy Freeman-Sanderson, University of Technology Sydney
Audrey Adji, Victor Chang Cardiac Research Institute, St Vincent's Clinical School, St Vincent's Hospital
Danielle Borg, Mater Research
Daria Di Filippo, University of New South Wales
Elizabeth Dylke, The University of Sydney
Emily Ramage, The University of Newcastle
Erica Breuer, The University of Newcastle
Jessica Roydhouse, Menzies Institute for Medical Research, University of Tasmania