Academic Partners

Franklin Women is proud to be partnering with leading organisations and university faculties across the health and medical research sector who, like us, are committed to creating a sector where women thrive. By partnering with Franklin Women, these organisations are supporting the career progression of their staff and students, as well as collectively investing in a cultural change across the sector as a whole. We wrote more about this initiative in our April newsletter.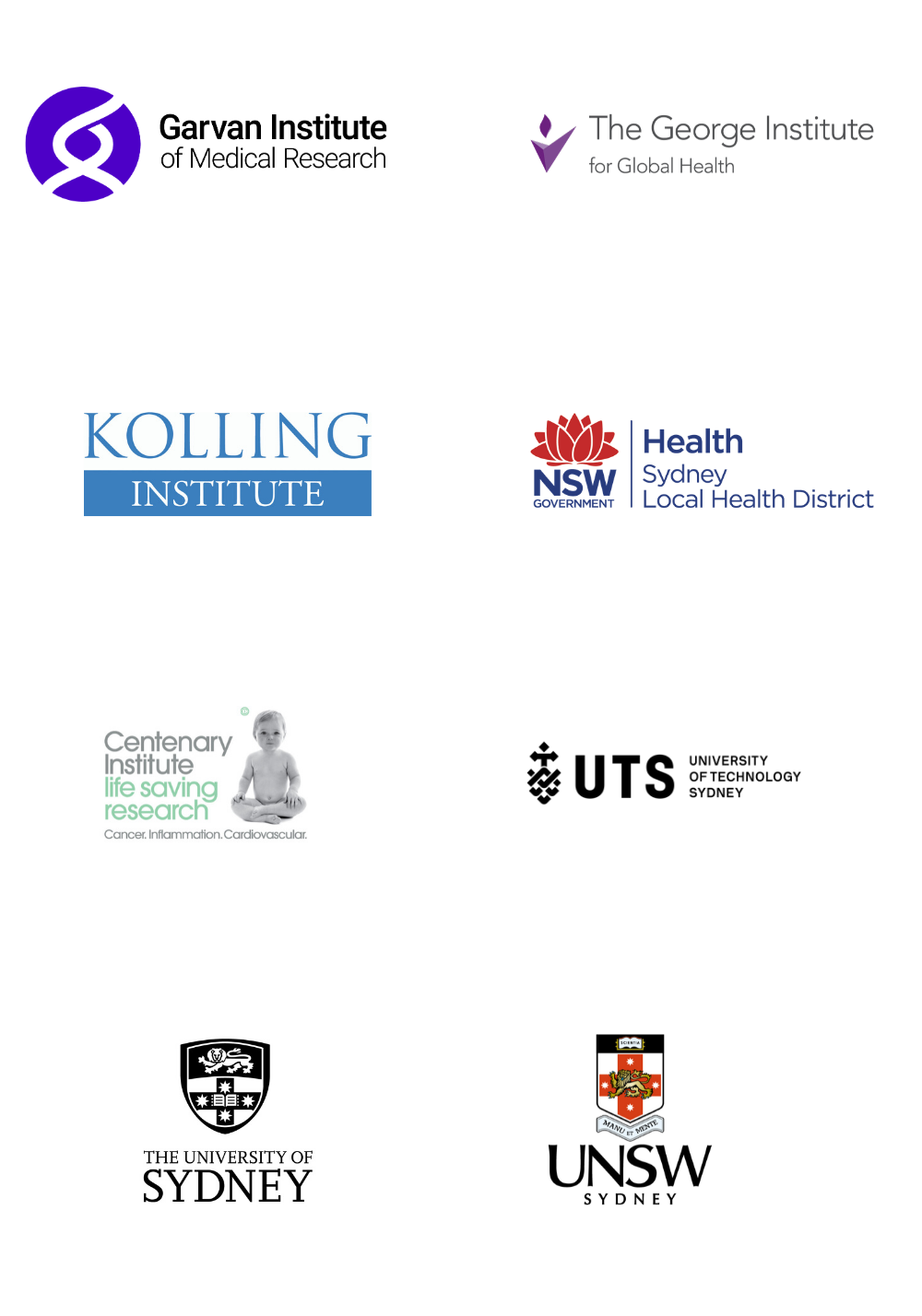 Academic Partners listed in alphabetical order: Centenary Institute; Garvan Institute; George Institute for Global Health; Kolling Institute; University of Sydney Faculty of Medicine and Health; Sydney Local Health District; University of New South Wales Medicine; University of Technology.
We would like to acknowledge and thank Macquarie University and Cancer Council NSW for their support as part of our inaugural Academic Partnerships from 2018-2020.
Franklin Women is excited to build on the collective impact of our Academic Partners. If your organisation would like to join our current Academic Partners please email us for more information hello@franklinwomen.com.au
Academic Partner benefits include:
subsidised participation in the Franklin Women

Mentoring Program

exclusive access to Franklin Women Leaders Lunches
opportunity to demonstrate your organisations leadership in diversity and inclusion
investment in Franklin Women to allow us to support your staff and students.
Event Partners
We are grateful for the support we have received from these organisations to deliver high-quality and impactful professional development and networking events, that are essential for the career progression of women pursuing careers in the health and medical research sector.
2020

 

2019

2018

2017

 2016

 
Our Friends
Franklin Women is very lucky to have a number of individuals who have generously donated their time, services or funds. We greatly appreciate their support and value them as Friends of Franklin Women.
Julia Palmer Business Networking Academy
Donna Armstrong Scientific and medical editing and proofreading (donnaa.mail@gmail.com)
Affiliations
We are proud to be affiliated with a number of great organisations who are doing big things in the women in science space in Australia. Information on other women in science initiatives as well as other resources can be found in the members area of our website.
We always welcome enquiries from individuals and organisations who align with our aims to discuss ways to partner to deliver our events and initiatives that support the careers of women working across the health and medical research sector.  Please drop us a line .