Franklin Women brings together women across diverse health disciplines who might never otherwise meet. The connections that clinical psychologist Erica Crome made at a Franklin Women event proved instrumental in shaping her career which now unites research and healthcare innovation.
When clinical psychologist and researcher Erica Crome met her mentor at a Franklin Women event, she found the support and advice she needed to make her next career move – but she didn't expect where those conversations would lead.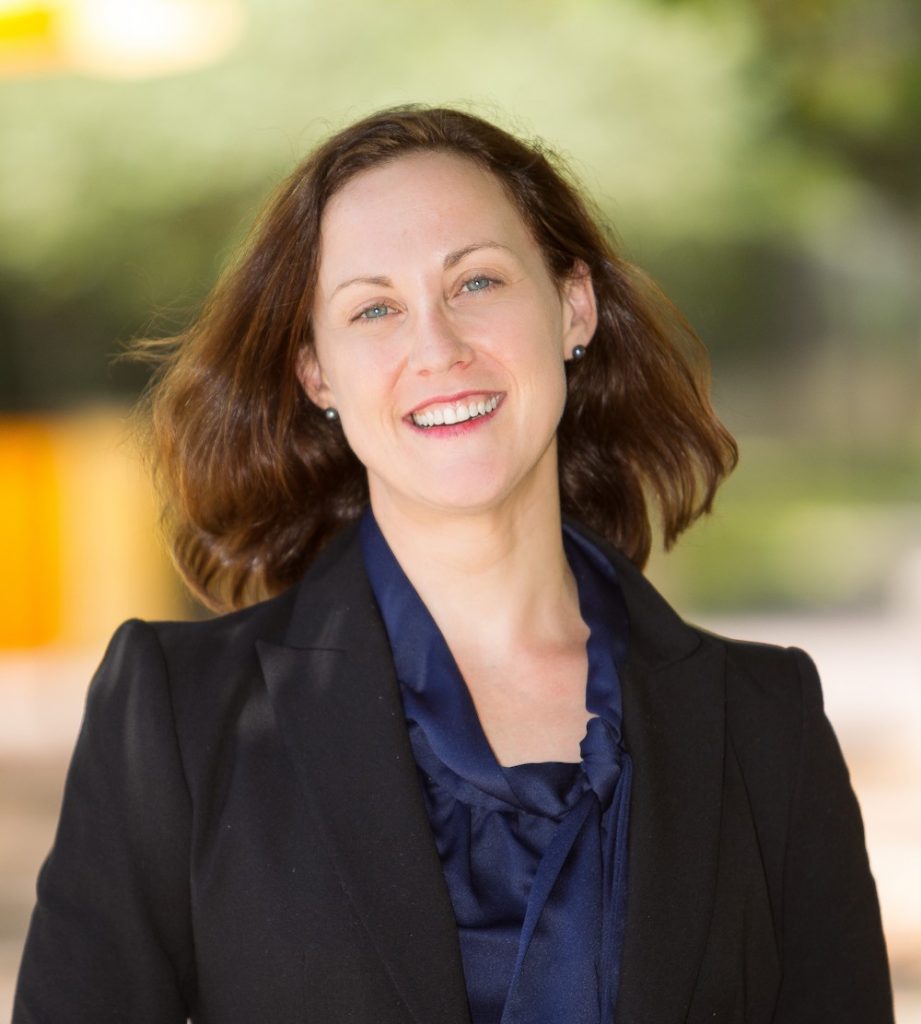 The career advice offered to clinical psychologist Dr Erica Crome by her fellow Franklin Women redirected her towards health management. Now she leads the National Mental Health Commission's National Workplace Initiative to improve mental health in Australian workplaces.
"There was a whole career outside research that just unfolded, that I never could have predicted," Erica says.
The former chief operation officer of Sleepfit, an innovative digital health innovation company, now leads the National Workplace Initiative with the National Mental Health Commission, set up to design and implement a framework for mental health in all Australian workplaces.
Years before, Erica had been stepping back and forth between research and clinical practice as she worked to improve the quality of care in mental health and the uptake of evidence-based practices.
For her work to have the impact Erica envisaged, she knew she would need to break new ground to find a place where she could directly influence the implementation of mental health programs. But still she questioned which would be the best way to go.
So Erica attended one of Franklin Women's earliest events, a mentoring breakfast, for the chance to meet other women who had carved out their own careers.
"Franklin Women is one of those rare organisations where a lot of people from different health disciplines come together," Erica says. "You could talk to someone from the Department of Health, someone else from a research institute and then someone from a start-up – all in one go."
There she met mentor-to-be Annette Schmiede, Executive Leader of Bupa Health Foundation, who introduced her after the event to another business leader, consultant and former executive of the Kids Research Institute and Kolling Institute for Medical Research, Karyn Joyner. Soon, the opportunities, insights and informal support offered by Erica's growing network would advance her career.
With these new connections, Erica discussed different roles where research would still be an element of the job and various training pathways to take her career to that next level.
"We talked a lot about stepping out of the academic role and what skills I would need to work on to make that a success," she says. "Things like leadership, governance, and managing risk."
Those conversations ultimately directed Crome towards a masters of health management, which enabled her to taken on her first executive role, as the head of research and program development at Sleepfit.
Five years later, Erica regularly attends Franklin Women events, excited by who else she might meet and what she could learn. She mentions one recent event on applying an entrepreneurial mindset to your career, which pushed her to think differently about where she could use her skills.
"I'm tapping into that a lot at the moment in these career moves, trying to focus on needs and problems and solving them with what I do, as opposed to thinking everyone has a set role," she says.
More important again is the community of Franklin Women, Erica says, which creates a space for frank and fearless conversations and celebrates diverse careers to redefine what success looks like.
"The community – at events, of the network, online, and through the newsletters," she says, gratefully. "You are part of a bigger group that advocates for you, not only as a woman in health medical research, but as an individual."