We are all too well aware of the low success rates of funding applications made to the NHMRC (which are even lower for women in certain funding schemes!). This means excellent projects, and researchers, go unfunded. While there are other ways out there to acquire research funding, most of us don't get much exposure to them, let alone know how to make the most of them in our research careers.
At this event we want to start the conversation on the innovative ways to acquire research funding such as crowd funding, philanthropy and industry partnerships. We are lucky to have some amazing guest speakers (see below) representing researchers who have had funding success via each of these methods but also the funders themselves, who will each share their own experiences and importantly practical tips.
We will also have plenty of time for you to ask the panel your questions, as well as mingling with the other like-minded women in the room over delish food and drinks. And of course, the conversation on the night will continue on Twitter with the hashtag #outsidethebox.
Scroll past our speaker bios to get to the event details and to register your spot.
Speakers
Crowdfunding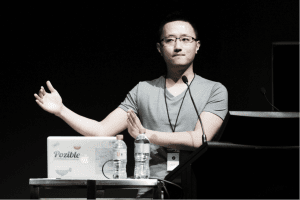 Rick Chen, Founder, Pozible. Rick is an entrepreneur with a strong focus on new media design. He has a keen interested in web-based technology, user interface design and innovative ideas that change people's behaviour.  He co-founded Australia's first crowdfunding platform Pozible in  2010, which has became the 3rd largest crowdfunding platform worldwide. In 2013, Rick was selected by The Australian newspaper as one of the top 20 Australians to watch of the year. Follow Rick on Twitter @rickchenn.
Dr Mel Thomson, Lecturer, Deakin University. Mel completed her Honours degree in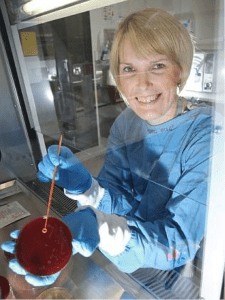 microbiology and immunology at the University of Melbourne before migrating to the UK . There she worked on various projects as diverse as allergy and cancer before undertaking a PhD in microbial genetic regulation. Dr Thomson returned to Australia in 2011 to start her own research group at Deakin Medical School and is now situated in the Geelong Centre for Emerging Infectious Diseases.
Mel is a passionate science communicator, she has recently become a national 'torch bearer' for the concept of crowd funding academic research, which a track record of three successful 'Pozible' crowd funding campaigns, 'Mighty Maggots', 'Hips 4 Hipsters' and 'No more Poo Taboo'. She is involved with advocacy as a steering committee member for Women in Science Australia. You can follow Mel on Twitter @DrMel_T.
Philanthropy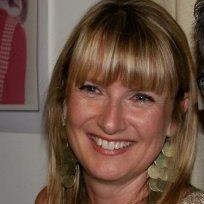 Lucy Jacka, Senior Manager Relationship Fundraising, Cerebral Palsy Alliance (CPA). Following a career in book publishing, Lucy moved to the not-for-profit sector joining the fundraising team at Asthma Foundation NSW, generating philanthropic support for asthma support services and research. For the past 5 years Lucy has worked at CPA where she is responsible for the events and partnerships team who generate over $13 million per annum for cerebral palsy services and research. CPA is now one of the largest non-government funders of cerebral palsy research globally.
As a working mother of 3 (including 2 daughters) I am passionate about supporting and promoting the participation of women in the workforce. My job as giving people and organisations the opportunity to improve the world that they live in – it doesn't get much better than that!
A/Prof Jennifer Byrne, Head, Children's Cancer Research Unit, Children's Hospital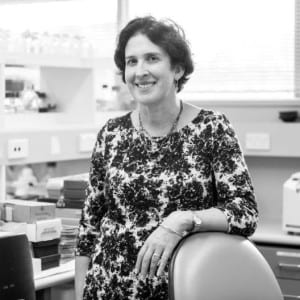 Westmead (CHW). Jennifer has spent her scientific career analyzing childhood and adult cancers at a molecular level, with a view to improving the diagnostic and treatment options for patients with solid tumours. Jennifer is now Head of the Children's Cancer Research Unit at the CHW, and Associate Professor within the Discipline of Child and Adolescent Health at the University of Sydney. She has obtained support from a range of funding agencies during her 25 year career in medical research, including a number of different charities and has experienced the challenges and benefits with acquiring this type of funding.
Industry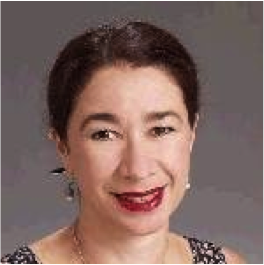 Dr Andrea Forde, Medical Director Vaccines, Glaxosmithkline. Andrea has an extensive career in industry first with Sanofi Pasteur as the Australia New Zealand Director of Medical and Regulatory Affairs and more recently with GSK. This involves collaborating with researchers to develop and carry out research projects.
Prior to industry she has had a broad career in health research and policy, working in The Office of Health Protection, Department of Health of the Australian Federal Government where she represented the Government on the influenza strain selection committee and was the Government's technical advisor on the Australian Technical Advisory Group on Immunisation. Prior to that, as the Senior Advisor Public Health Medicine Communicable Diseases with the Ministry of Health. She also held a Visiting Fellowship at the Australian National University teaching, researching and writing on communicable diseases and policy responses, public health law and ethics.
Dr Anita Heywood, Senior Lecturer, University of New South Wales. Anita is an infectious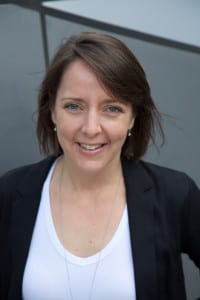 disease epidemiologist and Senior Lecturer at the School of Public Health and Community Medicine, UNSW and Assistant Director of the Master of Public Health program. Her research focuses on three key areas: vaccine-preventable disease epidemiology; travel-associated infectious disease risks; and migrant, refugee and international traveller immunisation gaps. She is an investigator on two industry grants to support (1) a large serosurvey of university students to determine population immunity to a range of vaccine preventable diseases; and (2) a mixed methods project examining rotavirus vaccine acceptance and halal issues in the majority Muslim communities in Indonesia. This has given her great experience in igniting and building research collaborations with industry as a university academic.
Anita is a founding member of Franklin Women and has sat on the Franklin Women Peer Advisory Committee since 2014. You can follow Anita on Twitter @anitah2.
Date/Time
Date(s) - 23/06/2016
5:30 pm - 8:00 pm
5.30pm arrival for food and drinks. 6pm presentation start.
CBD Club Bar
Level 3, Hotel CBD Cnr King and York Sts
Sydney
Spaces Available
1
iCalendar
iCal
Categories No Categories
Bookings
The first time you register for an event, an account will automatically be created for you. (This is a non-member account). A username and password will be emailed to you. This allows you to manage your event bookings.
If you are already a Member or have previously booked an event, please login to your account prior to purchasing tickets. (To become a Member, see our Join us page).
(Franklin Women's Paypal account is registered under Biotalk Pty Ltd)
Bookings are closed for this event.