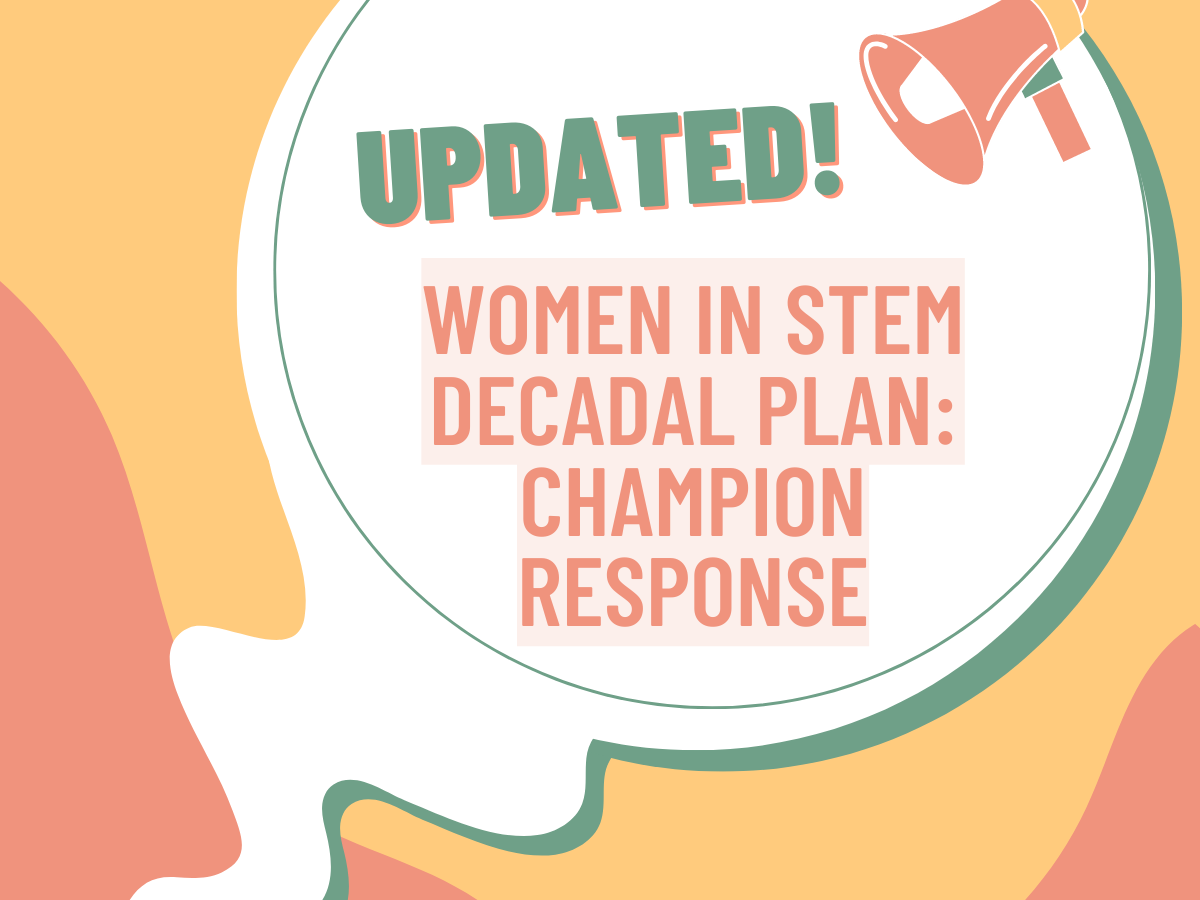 Sydney, Monday 31 July 2023
Grassroots social enterprise, Franklin Women, has updated their Champion Response to the Australian Academy of Science Women in STEM Decadal Plan, demonstrating their ongoing contributions and commitment to the plan's vision of attracting, retaining, and progressing women and girls through STEM education and careers.
Franklin Women first became a Champion of the Decadal Plan in 2019, the same year as it was released. Their updated response outlines their progress towards the opportunities of Leadership and Cohesion, Evaluation, Workplace Culture, Visibility, and COVID-19 Response.
Franklin Women's Events and Initiatives Lead, Dr Sarah Frost, says that their diverse and highly engaged community is foundational to their contributions and impact.
"Everything comes back to our community – they are the reason we do what we do, but also how we can effect change.

"Having a grassroots community of individuals working in diverse roles across the health and medical research ecosystem, as well as strong partnerships with the organisations that employ them, we are uniquely positioned to drive cohesive and coordinated action," she says.

"Collectively, we are creating the kinds of professional environments where everyone can feel supported, where they can thrive, at any stage of their careers."
The plan identifies six opportunities where changes will drive progress towards a more equitable and inclusive STEM ecosystem. Champions are encouraged to think about how their gender equity activities align with these opportunities and publicly commit to taking action.
Highlights of Franklin Women's updated Champion response include:
Two dedicated social media challenges (#FWInclusionChallenge and #FWAllyChallenge), which invited their community to learn more about inclusion and allyship and take action
A submission to the Senate Select Committee on Job Security, highlighting gendered impacts in the health and medical research ecosystem
A published evaluation of their Mentoring Program, measuring changes in knowledge, skills, behaviours, and research metrics – for both mentees and mentors – at 12 months post-completion
Three annual Leaders Brunches with leaders of Partner Organisations on transformational workplace culture topics
Two Wikipedia Edit-a-thons to increase the online visibility of women scientists and their contributions
COVID-19 Carer's Support Scholarships to help mitigate the negative impact of the pandemic on those with unpaid caring responsibilities
Franklin Women's response can be found here. Responses from the other Champions, as well as more information about the Women in STEM Decadal Plan, can be found here.