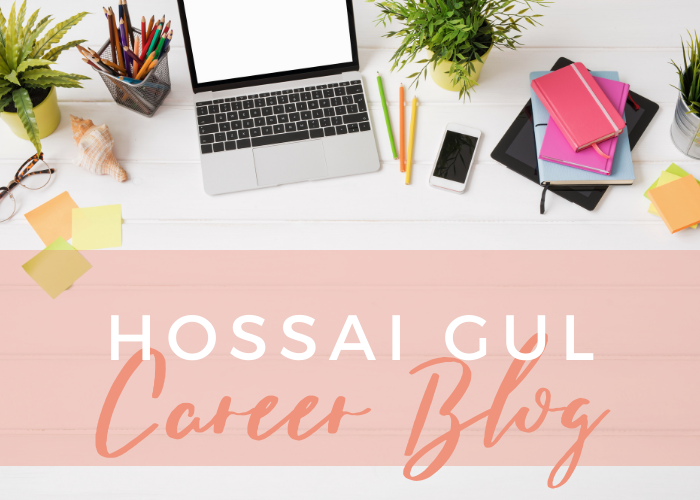 Meet Hossai Gul! Pre-Doctoral Research Fellow at the Australian Institute of Health Innovation and all-round feminist. She writes on her career journey through the health sciences sector and creating opportunities for herself in areas she's passionate about: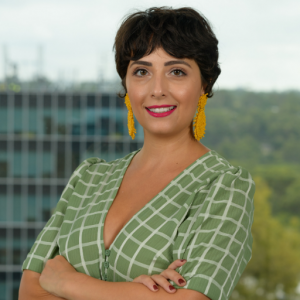 What is your training in the health or medical science field?
I left school thinking I wanted to be a doctor, so began working in the pathologies of hospitals because I couldn't wait to be around patients. A few years in, I realised I had changed from being idealistic about caring for people to being robotically efficient at work. So I decided I needed a gap year or two to try other things, and in this time I worked in almost every industry and had about 30 different roles (had lots of fun on the side too!). 
But I realised I didn't want to be away from healthcare-related sciences, and eventually decided if I loved science then I should just do science and not worry about getting a job afterwards. Fast-forward and I completed by BSci (Adv Sci), did an honours thesis on cancer drug discovery, then a Master of Research thesis in bioinformatics and neurodegeneration.
During this time, I became more curious about how scientific discoveries were translated into real-world settings on a larger scale, why most research papers are read only by seven people, or why most of medicine isn't actually 'evidence-based'. So now, for my PhD, I am working on understanding the translation of complex technologies into complex systems like healthcare, for example genomics. I want to understand the complexity of technologies that go beyond the clinical setting, the types of evidence required for large-scale implementation, and how we can monitor the evolution of the interaction of new technologies entering human systems.
Tell us about your current role and how you got to be there?
I am currently at Macquarie University where I wear about four different hats. Foremost, I am a Pre-Doctoral Research Fellow and a Research Assistant at the Australian Institute of Health Innovation (AIHI). I'm also the Director of Macquarie University TEDx, and Founder/Manager of a researcher development program called Future STEMM Leaders. I've gotten to these roles because I create opportunities for myself in areas that I am passionate about, not waiting around for things to just happen to me. This is something I've picked up being a long-term Franklin Women member. The women in this group have taught me to have this audacity to full-heartedly believe in myself. And the support of the women from the network has also impacted my career changes – I literally consulted with Melina before I changed disciplines, haha!
What is one of your favourite projects you are currently working on?
Ahh, so hard to pick, I love all my four projects! So maybe I will pick the one I believe has been most transformative thus far – designing my PhD research project from scratch in a completely new discipline has been a rich personal and intellectual journey. This required me to transform everything from my research philosophy to the types of data I value as a 'scientist'. I have had this freedom of truly understanding the type of research I want to conduct, then designing a project that fits into these newly formed foundations. I am in a really good space and I love what I do – it's such a great feeling to be excited on a Monday morning (yes, I am one of those annoying people now!).
What are some of the major 'outputs' of your work?
My favourite recent output was presenting my PhD study design at an international conference with 600 delegates from over 30 countries at the Global Evidence and Implementation Science Summit late last year. The reason why this was major is because I had been in Implementation Science for 10 months and had designed an implementation study going against most of what the discipline prescribes (I obviously like to make things hard for myself). First, I thought how did I get a talk?! No other PhD project had a full-length talk in a session with decade-experienced researchers and practitioners. I was sure they just wanted to teach me a lesson! When it came time to get up and talk, I was suddenly so calm and happy to share my work. My ideas were so well received – had great discussions about the gap I had highlighted and made new important collaborations. A person got up to the microphone to tell me it was the best session of the conference for them. Eeek!
How do you think your work contributes to the field and/or the overall health of the community?
Everyone expects innovation when it comes to healthcare. However, when scientists and doctors make discoveries in the labs and clinical studies, there is no magic implementation fairy that puts the new discovery into practice. I am investigating this gap on a systems level. For example, currently we are generating different types of evidence for the clinical usefulness of genomics testing – testing the entire DNA of a person as part of their care. For areas of medicine where we do generate evidence, how are we going to make this technology available in a sustainable and ethical manner while reducing risk of harm? How can this be done on a health system scale? How can we monitor change and uptake? So, you can see my work is entrenched with the work of many within the health and medicine community – it brings different siloed parts of the system together to provide a holistic picture to aid decision-makers on new discoveries entering the health system.
Do you have any side interests or passions that you are looking to develop?
If you asked me 'what are you?', I would say I am a feminist. If I could put 'feminist' as an occupation on my passport I would because it really is a full-time commitment. My commitment to the equality and equity of women is immovable and I prioritise it daily. My feminist sidekick is my dog and fur-baby Lulu, who has been seen around town in her Wonder Woman outfit. To keep sane and keep my anxiety at bay, I do yoga and I am a huge fan of mindfulness which is changing evidence-based modern psychology! I also love to cook, and if I won the lotto, I would adopt 100 dogs!
What food have you eaten too much of in your life?
If you find a day in my life where I haven't drunk tea, then I'm obviously dead because I drink tea every day. Not that you could eat too much of it but I do love wontons and dumplings, and always have about six different cheeses in the fridge!