It's time for our annual 'In Conversation' event, where we bring together the FW community for a night of end-of-year cheer, networking, and a dose of inspiration from a wonderful woman working in our sector!
This year, we are very excited to sit down for a frank and fearless conversation with Prof Clara Chow. She is a cardiologist, clinician researcher, and advocate for so many of the things that we are passionate about – from research innovation to shifting the lack of diversity in healthcare and research sectors, as well as how both are important drivers of addressing the women's health gap.
Clara will reflect on her squiggly career path, how being raised by migrant parents influenced her journey, her experience working in a male-dominated clinical discipline (only 15% of cardiologists are women), and how she has now positioned herself as a leader in innovative cardiac research as the Academic Director of the Westmead Applied Research Centre. She will also share her leadership lessons and why collaborations with diverse stakeholders, including industry partners like Google, have been drivers of her success and impact.
There will be plenty of time to ask Clara questions – whether you choose to join us in person or via our livestream. For those of you joining in person, you'll also have the opportunity to mingle with other women working in diverse roles across the health and medical research sector – all while enjoying some good food and drinks, of course!
Date & Time
Thursday 23 November 2023
5.30 – 8.00pm (AEDT)
(Interview & Livestream start at 6.30pm)
Venue
Fishburners
Level 2 / 11 York Street, Sydney
(next to Wynyard Station)
OR join the Live Stream
In person registration closes Fri 17 Nov 11:59PM
Livestream registration closes Wed 22 Nov 11:59PM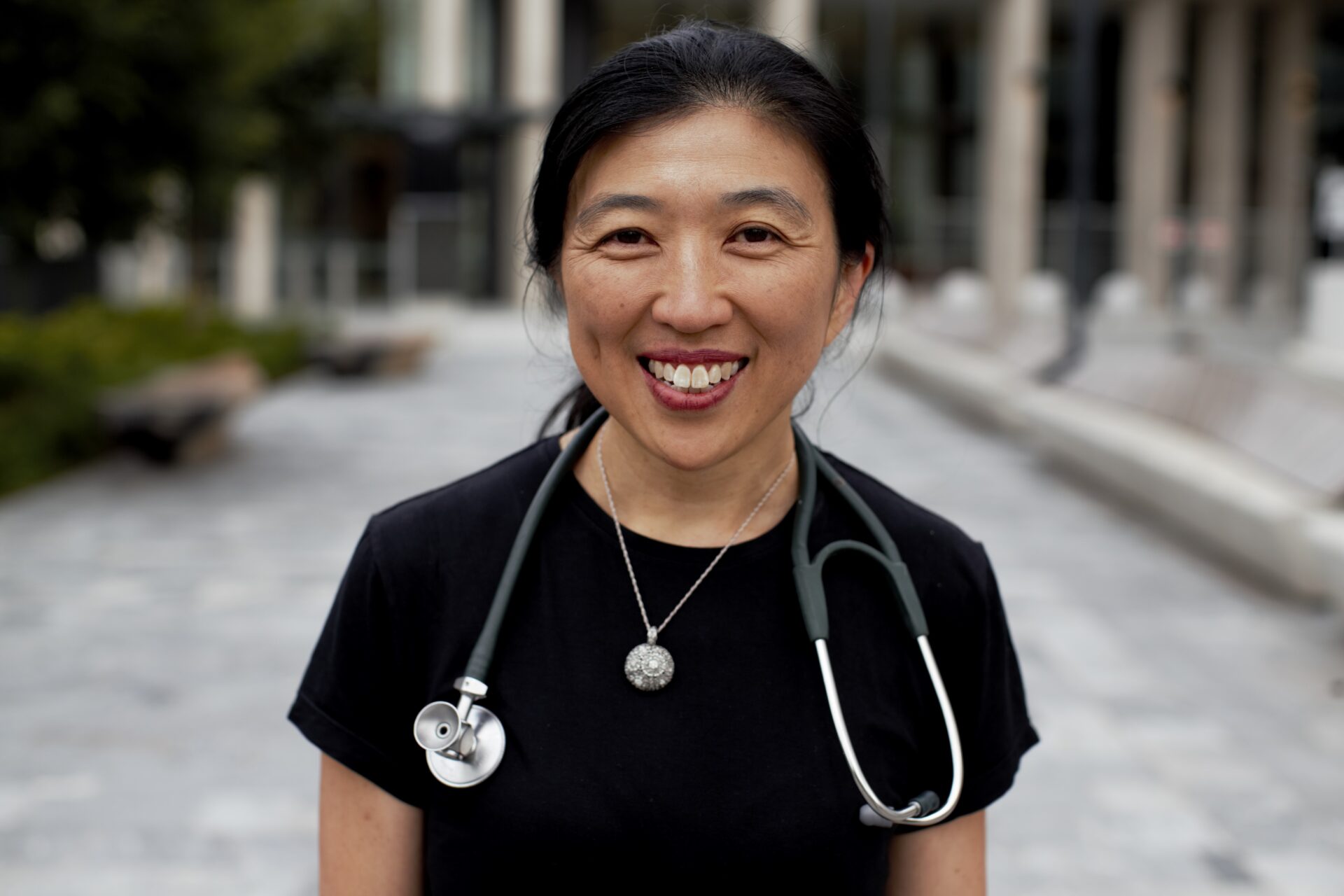 Our Guest Speaker – Prof Clara Chow
Professor Clara Chow is Academic Director of the Westmead Applied Research Centre (WARC), Faculty of Medicine and Health, University of Sydney. She is a cardiologist and Clinical Lead of Community Based Cardiac Services at Westmead hospital and is also a member of the Western Sydney Local Health District (WSLHD) Governing Board, Sydney, Australia.  Professor Chow is Director of the Australian Stroke and Heart Accelerator (ASHRA) and was honoured with a Telstra Brilliant Woman in Digital Health Award in 2022. She is a 2023 Honour of Australia recipient. She holds an honorary appointment as the Charles Perkins Centre Westmead Academic Co-director and is past-President of the Cardiac Society of Australia and New Zealand.
Professor Chow's research focuses on the prevention of cardiovascular disease, innovation in the delivery of cardiovascular care and the evaluation of digital health interventions. She has expertise in the design, delivery and implementation of clinical trials. Her PhD from the University of Sydney, Australia was in cardiovascular epidemiology and international public health and her Postdoc from McMaster University, Canada was in clinical trials and cardiac imaging. She has over 250 publications including papers in internationally leading medical journals NEJM, JAMA and Lancet. She is supported by a NHMRC Investigator grant.