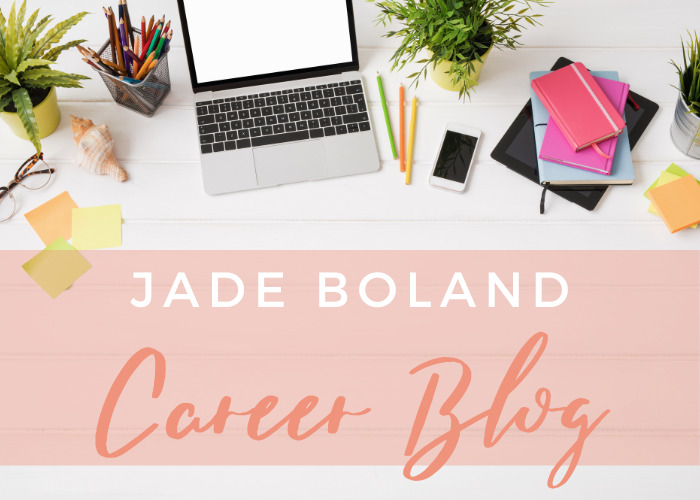 Meet Jade Boland, our Mentoring Program Coordinator at Franklin Women. Here she talks about her former role as a medical researcher, supporting equity initiatives, and her career pivot that led to joining Franklin Women.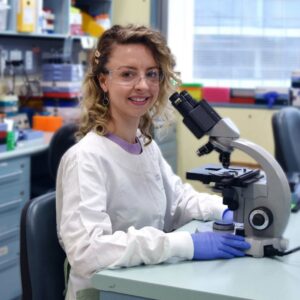 What is your current role and how did you get to be there?
At the end of 2022, I came onboard as the Mentoring Program Coordinator at Franklin Women. I originally studied a Bachelor of Science at the University of Sydney. When I finished my studies, I knew I wanted to work hands-on in the laboratory. I got my start at the Skin and Cancer Foundation as a technician in the histopathology lab. Later I joined Prof Geoff McCaughan's group as a research assistant in the Liver Injury and Cancer Program at Centenary Institute
I learnt so much from my peers and especially from my supervisor at Centenary. I'm so grateful to everyone who invested their time in me, from microscopy experts to animal technicians. I would not be able to do research without them. While at Centenary I was a member of the Inclusion and Gender Equity Program (IGEP) and spent time as Convenor and Chair of the program. IGEP was made up of staff and student volunteers who were passionate about driving positive inclusion, diversity and gender equity initiatives. Last year I made the tough decision to move away from lab work and start on a new career. I have wanted to work in equity, diversity, and inclusion for a long time, so I am thrilled to have joined the Franklin Women team whose mission is to create a health and medical research ecosystem where women thrive. I have teamed up with Melina to launch this year's FW Mentoring Program. I'm excited to be working with so many representatives from the organisations that take part. I've met past and potential mentors and mentees and heard so many stories of the benefits people have experienced from the program. Last year we launched a quarterly alumni newsletter and closed LinkedIn group for all past mentors and mentees who have taken part since 2017. It has been wonderful to keep these networks strong and continue our commitment to inclusive leadership.
How does your work contribute to the field and/or the overall health and wellbeing of the community?
This is the 7th year of the FW Mentoring Program in Sydney, and after successfully running the program for the first time in Canberra last year, we are excited to continue the program for a second year in the ACT. The Mentoring Program targets women at the point in their careers where female representation usually drops, and aims to elevate women into positions of leadership. Mentees are paired with senior leaders from different organisations, who are given expert training in inclusive leadership to transform leadership practices in the health and medical research sector and shift the culture. The structured 6-month program combines informal mentoring sessions and skills-based workshops in inclusive leadership, facilitated by experts, and has delivered tangible career benefits to both mentees and mentors. Over 400 mentees and mentors have participated in the program and can continue to push for positive social change, leading by example in their organisations.
What project would you love to get off the ground, or skill would you develop, if you had the opportunity?
This year I began part-time study doing a Master of Counselling. Becoming a student again has been a huge growth opportunity. I'm fascinated by relationships and I'm really enjoying learning about how we can help people through empathic connections.
A few years ago, I took surfing lessons, but I didn't get very far. I would love to try again and build my confidence in the surf. I also wish I could be more minimalist. If I could Konmari my whole life, I would be thrilled!
What are your loves outside of work?
I love live music, and any opportunity to dance. I used to dance salsa multiple nights a week! Food and coffee are my favourite things. My favourite cake shops are definitely Azuki bakery and Saga, both in Enmore. I listen to a lot of psychology podcasts and would have to recommend Where should we begin by Esther Perel, and Best Friend Therapy.
What is one piece of advice you could pass onto others following their own career in the health and medical research sector?
The people I have worked with and the connections I have made while working in health and medical research have been invaluable. I would encourage everyone to chat to colleagues in the tearoom and make a point of meeting people from different labs and groups. If it wasn't for lunchtime chats and getting advice from those more experienced than I was, I never would have gone for some of the opportunities and promotions I ended up getting.