Participating in the Franklin Women Mentoring Program gave then PhD student Kelly Thompson access to a mentor who challenged her perceptions of leadership, and skills for an exponential research career. She now leads the George Institute's Global Health Women's program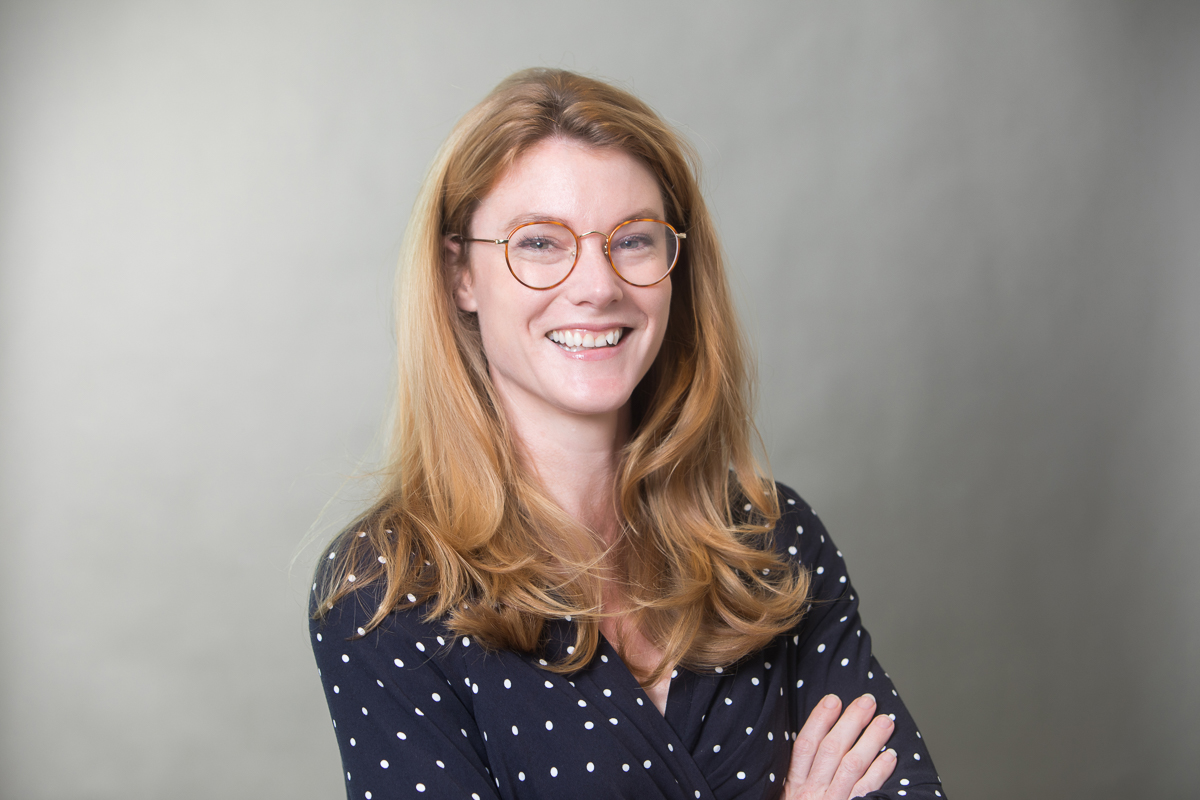 Dr Kelly Thompson leads the Global Women's Health Program, George Institute for Global Health, a promotion she received soon after completing the Franklin Women Mentoring Program.
"The Franklin Women mentoring journey that I went on, it came to me at the most pertinent time in my career," says Kelly. "It has built my confidence remarkably and had such a big impact on my personal development and my career."
Kelly, a registered nurse by training, had started her PhD at the George Institute for Global Health only months before she was nominated for the inaugural Franklin Women Mentoring Program.
This proved to be the perfect time, Kelly says, to invest in developing important personal skills for a successful academic career and to be exposed to diverse examples of leadership.
In the 3 years since the program, she has been awarded ten grants and scholarships, close to $1.2 million in research funding, produced a sevenfold increase in publications and had 12 invited speaker presentations.
"It puts you a much better position to navigate the challenging parts of your career as you transition from being a student to an early-career researcher and onwards and upwards," Kelly says of the program.
The Franklin Women Mentoring Program combines informal mentoring sessions with formal skills-based workshops to support high-potential women in health and medical research careers progress into leadership positions, retaining their skill in the sector.
Kelly says her assigned mentor, Professor Leanne Togher, completely changed what she thought a successful academic could look like.
"Having Leanne as a mentor really reframed my whole thinking about leadership and success." Kelly says.
The program also energised Kelly's own leadership ambitions now she could see alternatives to traditional leadership styles, and she was propelled forward with new opportunities.
"At the end of the year, things in my career just started to change, almost in the blink of an eye," she says.
Kelly won the George Institute's Impact Award, then she was promoted into her first leadership role, working directly with the George Institute's Principal Director, Professor Robyn Norton AO.
"It was a massive promotion for me. I'd gone from being a PhD student and a senior clinical research associate to heading up the Global Women's Health Program as the program manager," Kelly says.
And without Franklin Women, she would not have reached for that opportunity: "I don't think I would've had the confidence to put myself forward like that."
"I really can't speak highly enough of the camaraderie within that group, which is just so important for women in science and medicine," Kelly says.
The role has been a steep learning curve, building a research program strategy and managing staff, budgets and expectations. Kelly says she has had to dig deep, trust her instincts and lead with her strong interpersonal skills.
"These are such important skills, particularly in academia – particularly for women – that are often neglected. But I think a big part of Franklin Women's success is the value placed on developing authentic leaders.
They've created a community and a space for women to embrace authentic leadership and challenge preconceptions."
Now leading an international program, Kelly focuses on two things: the quality of work and the quality of the people that she surrounds herself with, something she has learnt from Professor Norton, and Melina Georgousakis at the front of Franklin Women.
"It's the people within organisations that make those organisations successful," Franklin Women included, Kelly says.