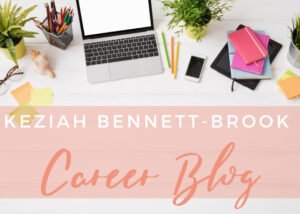 Meet Keziah Bennett-Brook, a Torres Strait Islander woman and Program Head of the Guunu-maana (Heal) Aboriginal and Torres Strait Islander Health Program at The George Institute for Global Health. Here she talks about being a mum and her innovative work in research, advocacy and partnerships in First Nations health.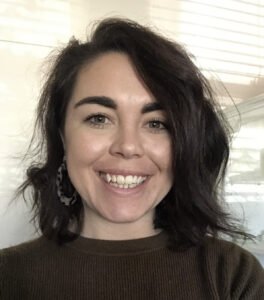 What is your current role and how did you get to be there?
I am currently Program Head of the Guunu-maana (Heal) Aboriginal and Torres Strait Islander Health Program at The George Institute for Global Health, where I have worked for the last 6 years.
What might surprise people is that I actually have qualifications in English Literatures and Journalism. It wasn't until I finished university and had no idea what I wanted to do that I took a job on a whim as a research assistant in Aboriginal and Torres Strait Islander health research at the Australian Health Services Research Institute. Eventually after meeting some incredible collaborators, it led me to taking up a role at The George Institute where I have had the honour of helping to establish a successful and expanding program of research, advocacy and partnerships in First Nations health within Australia and increasingly overseas.
How does your work contribute to the field and/or overall health and wellbeing of the community? 
Working in a not-for-profit, independent medical research institute such as The George Institute has provided a level of flexibility and innovation in the work I do, which may not be achievable within more "traditionally" academic or bureaucratic organisations. As Head of Guunu-maana I have the privilege of working alongside some amazing scholars and wisdom-holders with no two days ever being the same. My role straddles and supports the work that Guunu-maana does in academia, policy, leadership, capacity building and community partnership. Specifically, our work is dedicated to driving meaningful and ethical research and advocacy to transform the health and wellbeing of First Nations peoples and communities. We do this by generating evidence that privileges Indigenous knowledges through utilising Indigenous research methods and methodologies, and always maintaining an Aboriginal and Torres Strait Islander paradigm of health and healing – physical, emotional, social, cultural and spiritual health. We also do this through being relational in our way of working, which is why I refer to our collaborative work. We each lift each other up and work collectively, which is critical in this space. Recently, many of our Guunu-maana team members presented our work at the Lowitja International Indigenous Health and Wellbeing Conference which was an amazing experience to connect, share and learn from other First Nations peoples and communities.
What is a project you would love to get off the ground or a skill you would like to develop, if you had the opportunity?
I don't have a specific project in mind but I love work that integrates health and wellbeing evidence and knowledge translation with the creative arts, especially as it relates to Aboriginal and Torres Strait Islander knowledges. Whether that is visual art, poetry, dance, storytelling, sculpture, photography, textile etc. I only wish I had more time to learn and explore in this space on a personal level; however, I am very excited that we are starting to explore some of these forms in the work that we do within the Guunu-maana Program.
What are your loves outside of work?
Outside of work I am a mum and particularly love spending time with my daughter, Evie, and my husband, Jacob. Some of my hobbies include cooking, trying out new restaurants, seeking out interesting experiences, particularly whilst traveling, quality conversations with friends, soaking in a hot bath and enjoying a good cup of tea. I get bored easily so am also constantly seeking out new information and wanting to learn new things via listening to podcasts or going down rabbit holes of information online.
What is one piece of advice you could pass onto others following their own career in health and medical research sector? 
Don't let people put you into boxes and, where you are able to, push the boundaries, ask questions and challenge the status quo. Also, to recognise that multiple knowledge systems exist and working in an interdisciplinary framework can bring new, exciting and important perspectives to a piece of work.