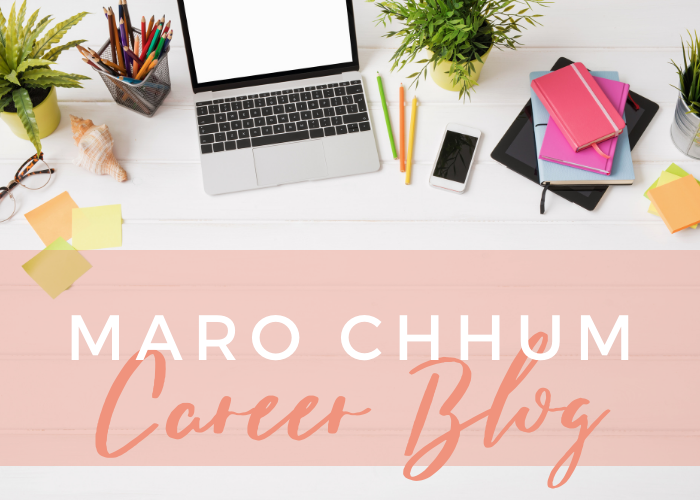 Meet Maro Chhum! – Recent graduate from a Master of Global Health program at the University of Sydney and public health practitioner in Cambodia. Here she talks about her post Masters employment journey and love of blogging and women's empowerment.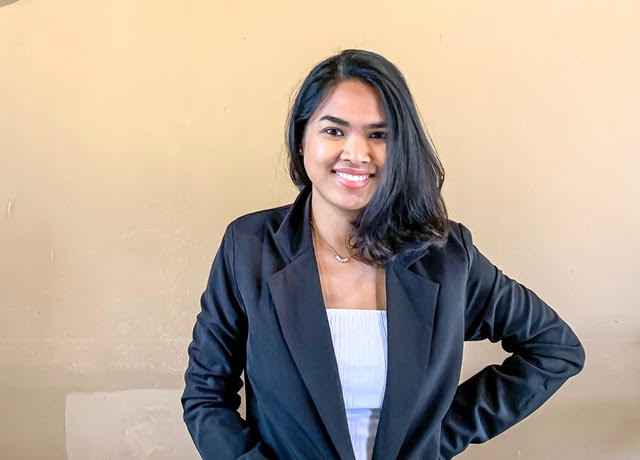 What is your current role and how did you get to be there?
I'm currently working as an Associate, Oxygen Program at the Clinton Health Access Initiative in Cambodia. I recently graduated with a Master of Global Health from the University of Sydney in July 2020. Having to graduate in the midst of a global pandemic has been a surreal experience. I was met with fear and anxiety of unemployability due to economy downturn and freezes in recruitment.
Unbeknownst to me this Master of Global Health opened many doors of employment opportunities in my home country, Cambodia, where essential skills of public health are scarce and much needed, especially during this major public health crisis.
The number of women working as health or public health professionals in Cambodia is so disproportional compared to men, with a ratio of almost 1 to 10. This disproportion gets larger in higher positions with bigger decision and policy making roles. Having witnessed a female colleague of mine having to stand up in the crowd of male colleagues presenting and defending her ideas at a high-level policymaking meeting, it both gave me chills and a sense of unease. Chills to have seen her composed and eloquent speech in the face of patriarchy in both the public health sector and workplace environment of Cambodia, and a sense to unease to see how women are unequally represented in Cambodia's public health sector.
That was what inspired me to take time off from work to go on pursuing a master's degree of Global Health. That in combination with the fact that I have spent most of my childhood at a public hospital in Cambodia where my mom is working as a midwife witnessing how suboptimal and unequal our health care access is for people across different socioeconomic groups.
How does your work contribute to the field and/or the overall health and wellbeing of the community?
The Oxygen program that I'm working on is a part of the COVID-19 response grant for low and middle income countries from the Bill and Melinda Gates Foundation. With oxygen therapy being a life-saving treatment for COVID-19 patients and the lack of equipment to provide oxygen therapy in Cambodia, this program aims to provide technical support to both the Cambodia's Ministry of Health in procuring oxygen-related commodities and to Cambodia's health workers at sub-national level in maintaining and operating these equipment to provide oxygen therapy to patients.
What is a project you would love to get off the ground or a skill you would like to develop, if you had the opportunity?
This Oxygen program is the first of its kind in Cambodia. I would like to see it continue beyond being COVID-19 response plans and to become an embedded program to provide optimal oxygen therapy to neonatal and paediatric care in the whole of Cambodia. With the country's high burden of respiratory diseases in children, this program can be a part of a bigger solution to providing access to essential but under-used therapy of oxygen. I hope to be a part of a team which can support this project to go on beyond its external-funding life and to assist the Cambodian government to take on its ownership and embed it in its national paediatric program.
What are your loves outside of work?
My personal hobby is writing blog posts with a particular focus on women empowerment in the context of Cambodia and Southeast East Asia. You can read from my personal blog Window to My Thoughts
What is one piece of advice you could pass onto others following their own career in the health and medical research sector? One of my favourite mantras in pursuing my personal and professional goals has always been: "Saying yes to opportunities presented even before knowing how. The dots will eventually connect themselves looking backwards."