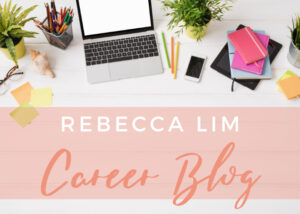 Meet Rebecca Lim PhD, Senior VP for Scientific Affairs at Prescient Therapeutics. Here she talks about her career transition from academia to industry, preclinical development, and weightlifting.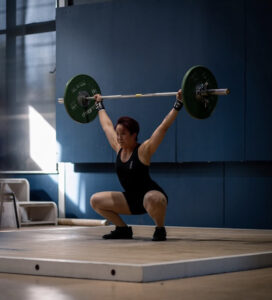 What is your current role and how did you get to be there?
I am the Senior VP for Scientific Affairs at Prescient Therapeutics, a Melbourne-based oncology biotech company. I was an academic for nearly 15 years before being recruited to lead the R&D program at Prescient Therapeutics.
My academic research was in the field of stem cell biology and regenerative medicine where I had built significant core expertise in early phase clinical translation of cell-based therapies. My recruitment to Prescient followed shortly after the acquisition of their first cell therapy asset, OmniCAR. My job has been to take it from a preclinical asset through to regulatory approval for a first-in-human clinical trial, including overseeing the technology transfer of preclinical laboratory methods through to licensed GMP contract manufacturers. My academic research career armed me with the knowledge, expertise and network to perform my role effectively. This move to industry has allowed me to acquire a greater breadth of skills in drug development, intellectual property strategy and regulatory approval.
How does your work contribute to the field and/or overall health and wellbeing of the community? 
I've been focusing most of my efforts on the clinical translation of CellPryme™, a dual-purpose manufacturing additive and adjuvant for cellular immuno-oncology, and OmniCAR, a world-first covalent modular cellular immuno-oncology product. Both of these products aim to move the needle for patients affected by the most challenging cancers, and I feel incredibly privileged to have the opportunity to contribute to this global effort.
What is a project you would love to get off the ground or a skill you would like to develop, if you had the opportunity?
I'm looking forward to obtaining IND approval for CellPryme™ and OmniCAR. Getting complex cell therapy products through the process of preclinical development to regulatory approval and first-in-human trials is challenging. It requires a broad range of skills, a good amount of lateral thinking and plenty of resilience.
What are your loves outside of work?
I am an amateur Olympic weightlifter – I've competed as a Masters Athlete at a state, national and international level. I train 3 to 4 times a week, and in the lead-up to a competition, I get ever-so-slightly obsessed with my food intake. Weight cuts can be rough.
What is one piece of advice you could pass onto others following their own career in health and medical research sector? 
I was once told, "It is never wrong to expect excellence". This was such a freeing moment. As an introvert, I am more than likely to mull over conversations/interactions over and over again in my head. After that little pearl of wisdom, I stopped worrying about being called a b***h and just focused on getting the best possible outcomes.