The Franklin Women community is committed to supporting women succeed in diverse careers stemming from health and medical research. For some researchers, like Clare Stirzaker and Sacha Stelzer-Braid, those connections can make all the difference.
When you walk through the doors at any Franklin Women event, you immediately feel the energy. The atmosphere is infectious, the community inspired by an unmatched and welcoming diversity of people and professions all in one room.
"You immediately feel part of the community," says Dr Sacha Stelzer-Braid, a postdoctoral scientist in the Virology Research Lab, UNSW Sydney, based at Prince of Wales Hospital. "Everyone is really committed to the cause."
As a social enterprise, Franklin Women has created a positive culture for success in the health and medical research sector built on the principle of collective investment.
Memberships fund a travel scholarship for fellow researchers with caring responsibilities and participants in the Mentoring Program invest in one another, giving their time and guidance. At the same time, the Franklin Women Academic Partners support the career progression of their staff and students in Franklin Women-led initiatives, helping to drive cultural change across the sector.
The community it engenders truly sets Franklin Women apart from other networking groups. You have an allegiance of women who are invested in each other, pursuing rewarding careers and working to create positive change in the sector.
Sacha, a member since 2016, says she feels the empowered by the Franklin Women community who are always ready to share advice and offer support. She credits them and Franklin Women's Mentoring Program for her successful promotion in 2019.
Meeting women across all levels of the sector and people outside your immediate sphere has also made for some career-defining moments. For example, Sacha recalls meeting Janelle Bowden, founder and executive director of Research4Me, a social enterprise reimagining medical research and clinical trials.
"That's where the real ideas come from, when you can break out of those close networks," Sacha says. "Janelle has inspired the way I now think about my research, about involving patients and thinking about the impact."
Associate Professor Clare Stirzaker from the Garvan Institute of Medical Research was also attracted to Franklin Women for its networking opportunities, which came at a critical time in her career.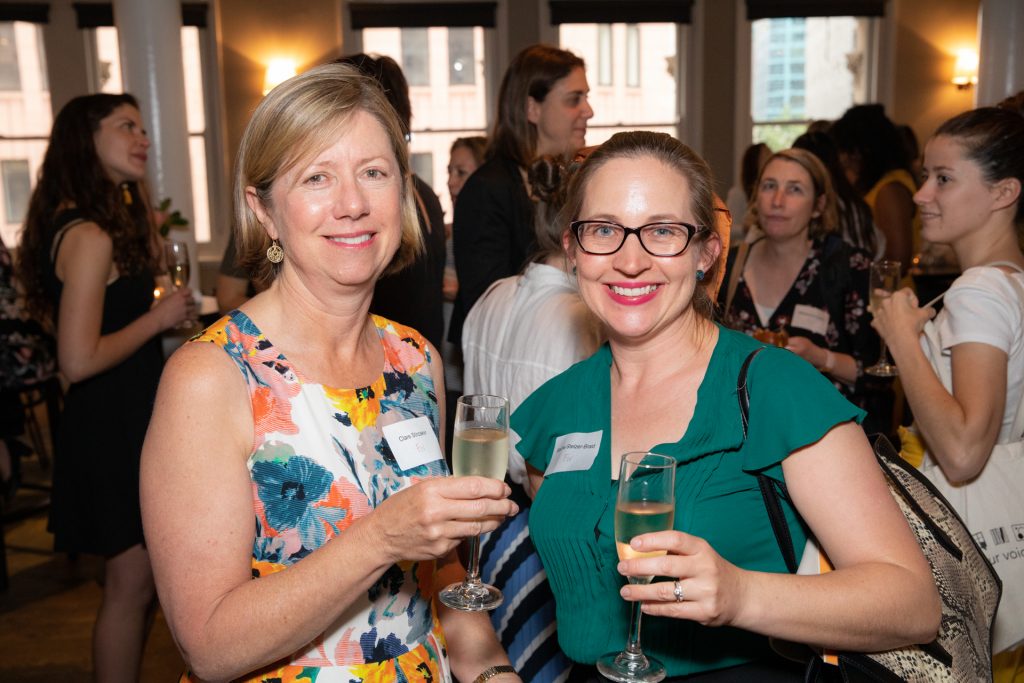 Associate Professor Clare Stirzaker and Dr Sacha Stelzer-Braid have both made vital connections through Franklin Women to further their careers.
When Franklin Women was founded in 2014, Clare was just returning to full-time work. She had worked part-time for many years, studying cancer epigenetics while raising her family.
"I was really driven to meet people outside of the Garvan so when I heard about Franklin Women, I just thought, this is fantastic. Here was an opportunity," says Clare, who is a founding member of Franklin Women and has supported the organisation since its inception.
For Clare, someone who hasn't followed the usual path through academia, Franklin Women events have been crucial to advancing her career.
"Every event grabs me," she says. "Every event is another opportunity for self-improvement and professional development."
Franklin Women hosts workshops on career transitions or the art of self-promotion, the likes of which are not usually offered at research institutes and if they are, Stirzaker says, the training is often tailored to PhD students or early-career researchers. But Franklin Women is open to all – researchers of any age or stage, in any role or discipline.
"For me, personally, I wouldn't have had those opportunities, if it wasn't for Franklin Women," Clare says. She now leads her own lab group, supervises a number of PhD students, and her experience is something others can learn from.

"You can't catch up the time but support from within the group has enabled me to keep going," she continues. "Everyone feels valued and like they really belong to something special in the Franklin Women community."
A community committed to a vision of a sector where women thrive, not survive.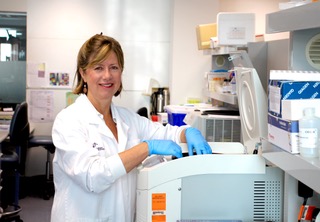 "There's a whole world out there of things you can do as a scientist, often you just don't know what they are. Even though I've continued in my research career, it's inspiring to see everyone in their different careers committed to the work that they're doing." – Associate Professor Clare Stirzaker, Group leader, Garvan Institute of Medical Research, who often invites her younger colleagues to attend Franklin Women events to encourage them to be inspired by different career paths in science.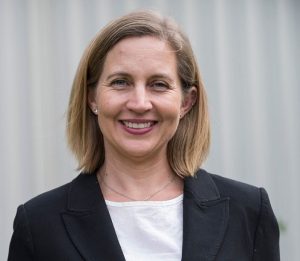 "I love that Franklin Women exposes us to concepts and ideas that I wouldn't get exposed to otherwise. Whether it's your career, how to describe research impact or transitioning into industry – it's about different ways of thinking." – Dr Sacha Stelzer-Braid, Postdoctoral scientist in the Virology Research Lab, UNSW Sydney and Prince of Wales Hospital.