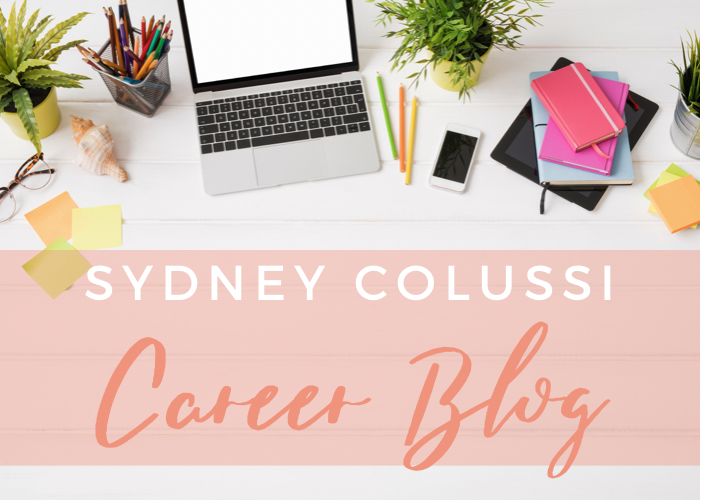 Meet Sydney Colussi, researcher in the Discipline of Work and Organisational Studies at the University of Sydney. Here she talks about her career and raising awareness about the reproductive health and caring needs of workers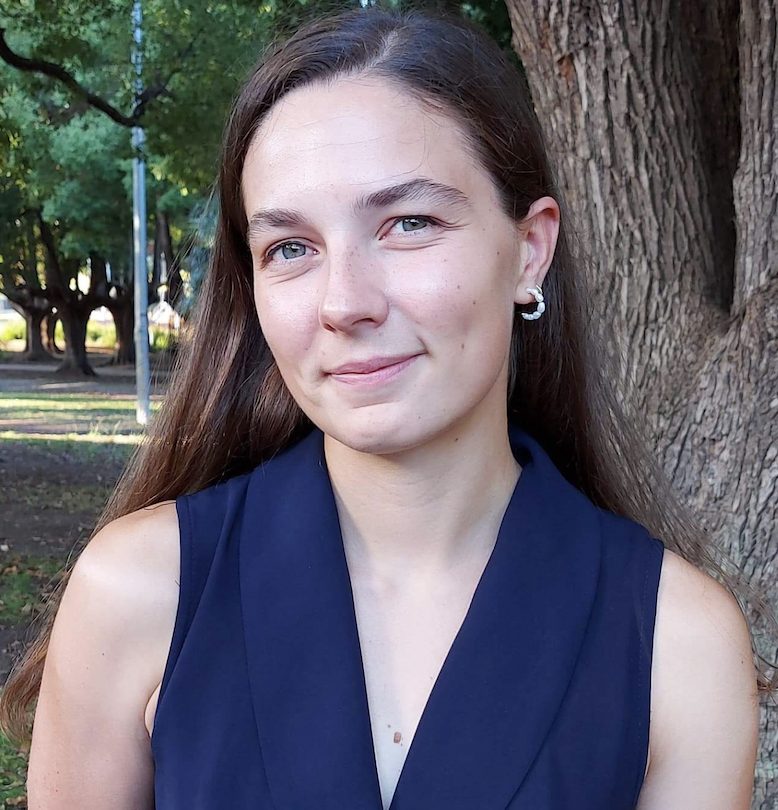 What is your current role and how did you get to be there?
I'm a researcher in the Discipline of Work and Organisational Studies at the University of Sydney, with a focus on gender, work and reproductive health. I'm part of a research team called the Body@Work Project that I co-convene along with Professors Marian Baird and Elizabeth Hill at the University that explores labour laws and policies that accommodate the reproductive body at work. Prior to working in this role, I was a law and social sciences student – I received my Juris Doctor from the University of Sydney Law School in 2021 and a BA (Hons I) in Political Economy and Government from the University of Sydney Faculty of Arts and Social Sciences in 2017.
I first started in my role in late 2017 with a focus on paid "menstrual leave" policies, following my undergraduate honours year and thesis which explored the tampon tax in Australia – a bit of a menstrual theme in my research to date! Over the past 5 years I have continued to explore legal and policy responses to the reproductive health needs of workers, for example, paid leave and flexible work options for fertility treatments and menopause, and whether these types of policies can help to support gender equality in the workplace. 
How does your work contribute to the field and/or the overall health and wellbeing of the community?
Through collaborative research at the Body@Work Project, I try to raise awareness about the reproductive health and caring needs of workers and how a failure to recognise these issues can contribute to gender inequality at work. An important part of this work is challenging the taboo and stigma that limits public discussions about critical topics like menstruation, miscarriage and menopause. These issues are gradually being recognised by governments and employers, but more work is needed to understand how labour laws and policies can be adapted to more fully accommodate these processes. I have discussed some of these issues with my collaborators at the Body@Work Project in a journal article on menstrual leave, articles for The Sydney Morning Herald and The Conversation, and on ABC Radio National's This Working Life with Lisa Leong.
What project would you love to get off the ground, or skill would you develop, if you had the opportunity?
A project I have started that I hope to finish this year or early next is a podcast on menstrual leave called Period Policy. This is a companion podcast that accompanies a journal article I co-authored on menstrual leave policies across the world and their implications for gender equality in the workplace. I co-host this show with my sister Mary, who helps me unpack the key issues surrounding this controversial policy area. It is taking a bit of patience, but I am slowly learning to audio edit and hope to develop this skill going forward!
What are your loves outside of work?
In between work and PhD applications you can find me in a pilates class, browsing my local Vinnies and occasionally trying my hand on the wheel at a pottery class – albeit not very successfully! But whenever I have a spare moment I am listening to a podcast, anything from true crime to feminist reviews of movies. Some favourites include You're Wrong About, Conversations and Noble Blood. My love of podcasts is one of the reasons why I hope to develop my own podcast.
What is one piece of advice you could pass onto others following their own career in the health and medical research sector?
As a researcher with a focus on gender and work I cannot speak specifically to the experiences of early career researchers in the health and medical sector, but I think a universal piece of advice for any feminist researcher is to always question the status quo and ask what else decision-makers or policy-makers can be doing to advance gender equality and the reproductive health and wellbeing of all people. Just because an issue or cause has been approached a certain way in the past doesn't mean there isn't an alternative path that is worth exploring.