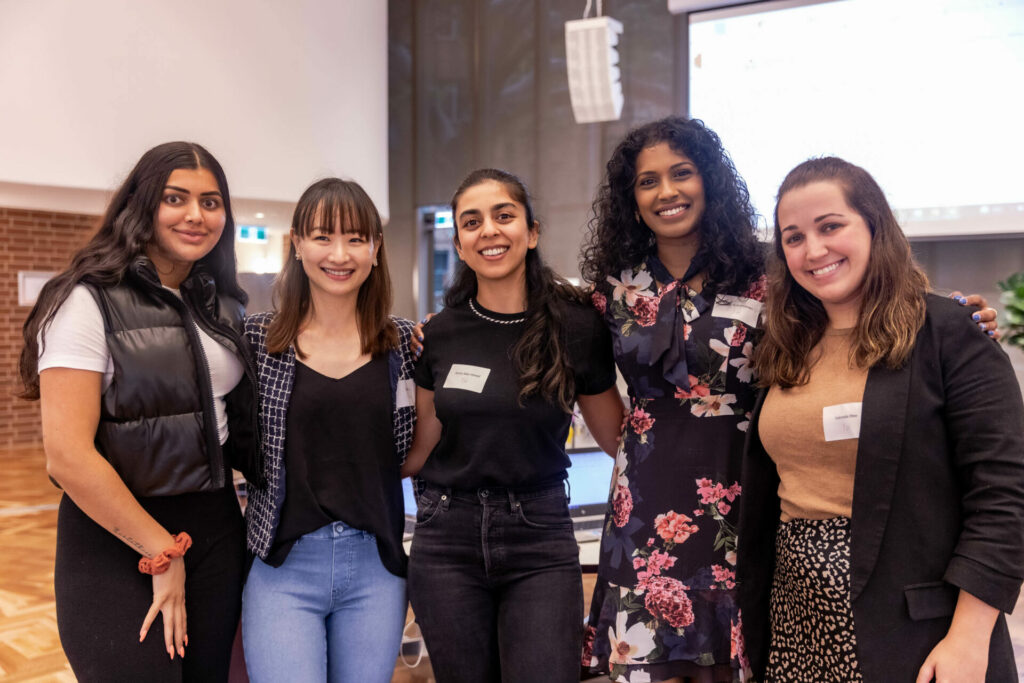 Sydney, Wednesday 8 March 2023
Three social impact groups have come together to improve the visibility of women online, launching a step-by-step tutorial series about how to edit Wikipedia – the world's largest online encyclopedia.
Wikipedia has a significant gender bias which influences the information we all call upon every day. Despite women accounting for around half of the global population, women and their contributions to society only account for 19.6% of the close to 2 million biographies on English Wikipedia. Women also account for only 10% of people who edit Wikipedia despite it being open to anyone.
Franklin Women, a social enterprise that supports women in the health and medical research ecosystem, have joined forces with Wikimedia Australia and The Leadership documentary film impact campaign, to create a tutorial that outlines the steps to editing Wikipedia so that more women and gender diverse people can add their contributions.
'One of the reasons why women are profiled less on Wikipedia is that Wikipedia editors are predominantly white, heterosexual men in North America,' says Franklin Women Founder Dr Melina Georgousakis.
'Over the years we have hosted Wikipedia edit-a-thons for the Franklin Women community to provide women in our sector with the knowledge and skills to edit Wikipedia. They have been successful at elevating the contributions of women in science online, but ultimately, these events are only one day,' she says.
'This tutorial has come out of our desire to bring the same tools shared at our Wikipedia edit-a-thon to people everywhere, so they can make edits to Wikipedia anywhere and anytime that suits them. By improving the diversity of Wikipedia editors, we are ultimately making the internet a more equitable place.'
Released under a Creative Commons license, the free tutorials are in 10 short chapters that can be viewed on their own or as a complete series depending on the viewer's previous experience. The host, journalist and technologist Caddie Brain, is an experienced Wikipedia editor who shares her expertise on everything from how Wikipedia works, to setting up an account, and making your first edit to the online encyclopedia.
The tutorial is strengthened by the contributions of Wikimedia Australia, a small not-for-profit organisation who have extensive experience supporting people and organisations to contribute to Wikipedia, Wikidata and other Wikimedia platforms.
'Our organisation works to ensure the Wikipedia vision to "Imagine a world in which every single person on the planet is given free access to the sum of all human knowledge" is inclusive of everybody,' said Wikimedia President Amanda Lawrence.
'We know that growing a potential editor's confidence to be bold and make that first edit requires not just the 'technical nuts and bolts' of Wikipedia, but also having an approachable guide to break it down into easy steps with friendly reminders and handy tips,' she adds.
Ensuring the tutorials are clear, fresh and engaging was a priority for the three groups involved to reassure viewers that editing Wikipedia is easy and fun. This has been brought to life through the production of the series lead by The Leadership impact campaign.
"A key pillar of The Leadership's impact campaign is to address inequality in STEMM and beyond. With so few women represented on Wikipedia, initiatives like this one foster greater awareness and real change," adds Ili Baré, Director of The Leadership film.
The tutorials can be accessed via the Franklin Women website: https://franklinwomen.com.au/wikipedia